Best Vacuum Cleaners for Dog Hair
No one wants to feel lonely. Perhaps that's why we bring in these lovely creatures – dogs, into our everyday life, into our home. But, while you are preparing to get a dog, have you considered the mess they could bring along with them? The scattering of their hair all over your home? Read on to learn about some of the best vacuum cleaners for dog hair you can buy.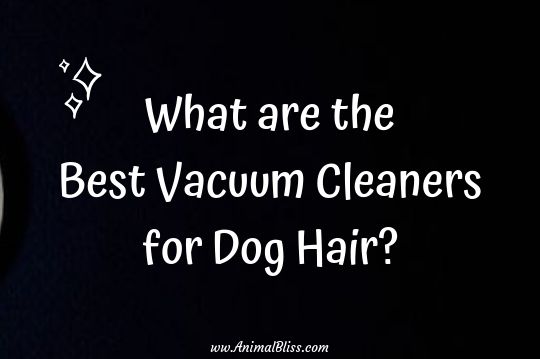 Here, we have compiled the top vacuum cleaners for picking pet hair.
Shark Navigator Lift-Away Professional Upright NV356E
With a 14-pound weight and a bagless bin type having a volume of 1.28 gallons, if you are looking to spend less and still get the job done, this is undoubtedly the way to go. Do you know what makes this one special? Just push a button and turn it into a portable cleaning powerhouse that is capable of bringing pet hair out of their hiding place. For clarity sake, what happens when you hit the button is the separation of the main body of the vacuum from the main canister. It comes with a side attraction of a HEPA filter which traps dust and allergens left behind by your pets.
Eufy Robovac 11S
Future technology is robotic, and so is this vacuum. The future of vacuuming is here! You need not worry about getting pet hair off the floor ever again. Even if the brand has more attractive vacuums, we think this is the best for an individual wanting no stress on his budget.
Notwithstanding its low cost, it is perhaps still the best robotic cleaner you can get on the market. Having a run time of at least 100 minutes, it can clean the entire floor without a recharge. It also does well in sensing stair drop-offs.
Dyson V8 Animal Cordless Stick Vacuum
With an absence of cord (cordless), a bagless bin type volume of 0.14 gallons and a weight of 5.9 pounds, Dyson corners the market when it comes to cordless stick vacuums, with good reason. This model is featured in pretty much every "best cordless vacuum" guide online, like this one here. You cannot doubt its portability; it would be absurdly easy to pop it out of the basement and not even break a sweat. Worrying about a vacuum not having enough power to tackle pet hair? Don't be. This vacuum comes with a HEPA filtration system. So, with this vacuum, a dusty house is a thing of the past.
Related:
Best Pet Vacuum Cleaners to Eliminate Pet Hair and Dander
Electrolux UltraFlex Canister Vacuum
Worried about getting your pet hair off thick carpets? Don't worry! Of all the vacuums, this one stands out for its ability to tackle soft plush carpets that congest other vacuum cleaners. Dealing with thick carpets? This vacuum's suction power and brush rolls can handle it just fine. It also has a self-cleaning utility. Just hit a button to automatically detach the brush rolls; assigning them the function of self-cleaning anything, ranging from high carpets to low ones. It can even handle bare hardwood floors.
Shark Rotator Powered Lift-away XL Capacity, Model NV755
Probably the best choice if you have multiple, large shedding pets. You can convert it from an upright vacuum to a handheld vacuum for cleaning pet hair and debris. It works both on short carpets and hard floors, but not on thick carpets. This vacuum is the right choice if you have multiple pets with no thick carpets.
Conclusion
Whatever vacuum you buy, make sure it is one of the best vacuum cleaners for dog hair.
~~~~~
"What are the Best Vacuum Cleaners for Dog Hair?"
*** Please Share ***
What are the Best Vacuum Cleaners for Dog Hair?
Click To Tweet


MY QUESTION FOR YOU:
Do you have a specific vacuum cleaner for dog hair? Does it do a good job?
*** Leave your comment below. ***
(It's just sexy!)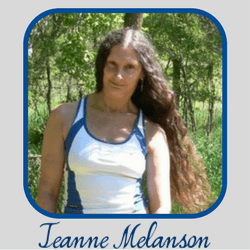 Peace
DISCLOSURE: Animal Bliss is a participant in the Amazon Services LLC Associates Program, an affiliate advertising program designed to provide a means for us to earn fees by linking to Amazon.com and affiliated sites.
(In other words, we'll get a very small (teeny tiny) commission from purchases made through links on this website.)
So, go on … Don't be shy!
Buy Something BIG and Expensive!
Buy a Jaguar. Or a Ferrari.
Thank you!
[amazon_link asins='B005KMDV9A,B00X7R1FZ2,B071NZGW3L,B07M59DV3H,B079QYYGF1,B01G80PTBU' template='ProductGrid' store='animblis-20′ marketplace='US' link_id="]
Latest posts by Jeanne Melanson
(see all)