Road Tripping Through New Zealand With Your Doggo
If your dog is an adventurer or you feel he might be interested in a road trip, why not take him for a wild ride to New Zealand and explore the vast beauties together? It may seem like a crazy idea, but a dog is man's best friend, and if they're up for it, there's no reason to skip this amazing opportunity.
Of course, you should mind the needs of your pup as much as you would for a human companion and you guys need to have fun joint activities on the way. If you feel like you and your bud are up for the challenge, keep reading and see what awaits if you do decide to go road tripping through New Zealand with your doggo.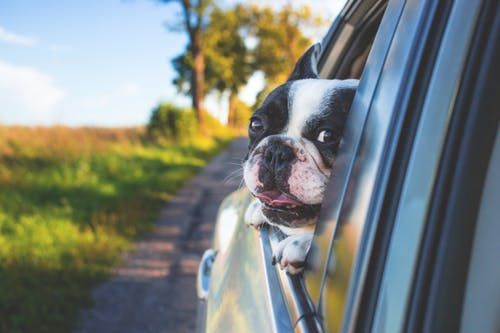 Get a dog safety seat
For both your doggo's safety and your own, you should get a safety seat as you would typically do for a child. As your pup can't put the seat belt on, it's an alternative that will keep mishaps from occurring when you suddenly have to hit the brakes or if your dog gets overly excited about something and wants to jump over to you. It may take your pet some time to get used to it, but it will be worth it since it's safer for everyone.
Christchurch to Fairlie
This route is a great place to start as it is less than three hours long, and it's packed with great spots for tiny breaks. Your doggo is going to love it. You can take a break somewhere next to a river, and you'll be passing by several, so the choices are various. It's important to start off easy and gradually lead your pet through the trip. Take many short breaks and make everything seem as casual as possible. After you reach Fairlie, make sure to stop and have a pie break in the park, both you and your doggy will enjoy it.
Related:
6 Mistakes to Avoid When Traveling With Your Dog
Setting the tempo
It's important to know how much time your doggo can stand being in the car. If this is your first long trip with him, perhaps you need to have several shorter breaks to get your bud to like road-tripping gradually. Long trips may be an acquired taste for him. If you think that driving all the way to New Zealand and through it may be too much, you can consider the option of flying there and renting a car upon arrival. Agencies like Avis Car Rental also have super helpful maps of best New Zealand road trips so you can discover NZ from the tip of the North Island to the mountains of South Island!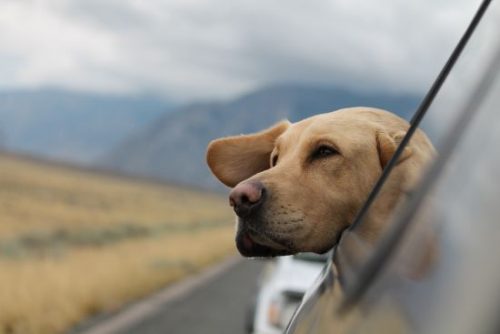 Tekapo, then Twizel
Lake Tekapo is a great stop to put on your map when planning the trip as it is a beautiful natural site, and it has some fantastic views. You could visit Lake Tekapo Regional Park, a great dog park on Lilybank Road that is fully fenced, so you can let your doggo run freely as long as it's fun and enjoyable. Your next stops can be Lake Ohau and Lake Ruataniwha. It's not far from the highway, so it's not a detour and it's a great chance to admire more natural sights both you and your pup will enjoy.
Wanaka
If you're passing through Wanaka in the winter, make sure not to miss an evening walk by the lake at Eely Point. If you plan well or if you're lucky, you may get to see Aurora Australis. If you're flexible on time, keep track of the forecast and create a timetable that gives you the best chance of seeing this wonder with your own eyes. It's a magical sight, indeed. The bars here are pretty chill, and most people will welcome your dog inside even if there is no pet-friendly sign. Of course, make sure to ask nicely and let your dog's puppy eyes do the rest.
Related: 
Taking Your Pet on Vacation – Important Travel Tips
Dog equipment
Among the regular supplies that include food, water, leash, and bowls, there are other things to take into account when it comes to equipping your dog properly for a trip. To make the transition as easy as possible, take your dos to bed with you on the journey, or give him his security blanket. It will provide him, and he'll adapt to any accommodation much quicker than he usually would. Some chew toys can come in handy in case of boredom; even if your pup is not a fan, it doesn't hurt to have it as a backup.
Basically, all you need for a memorable and enjoyable road trip with your pet is some planning and goodwill. Everything else is simple. Consult your vet before going to the trip when assembling a first aid kit, get your dog in the mood and in shape, and you'll be good to go. While traveling, make sure to make walking breaks often, and everything should be pea
~~~~~
"Road Tripping Through New Zealand With Your Doggo"
Guest Writer: Diana Smith (see BIO below)
*** Please Share ***
Road Tripping Through New Zealand With Your Doggo #TravelingWithDogs #TravelNewZealand #DogTravel
Click To Tweet


MY QUESTION FOR YOU:
Do you take your dog(s) on road trips with you?
*** Leave your comment below. ***
(It's just sexy!)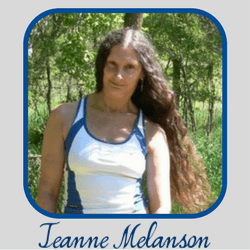 Peace
DISCLOSURE: Animal Bliss is a participant in the Amazon Services LLC Associates Program, an affiliate advertising program designed to provide a means for us to earn fees by linking to Amazon.com and affiliated sites.
(In other words, we'll get a very small (teeny tiny) commission from purchases made through links on this website.)
So, go on … Don't be shy!
Buy Something BIG and Expensive!
Buy a Jaguar. Or a Ferrari.
Thank you!
[amazon_link asins='B07D7GWDDL,B0713T9LHB,B0732T4DGS,B07G542FVX,B07MTT6VYC,B07BTPSWC6′ template='ProductGrid' store='animblis-20′ marketplace='US' link_id='8bce1ef5-d501-453c-8122-5f72a43c847e']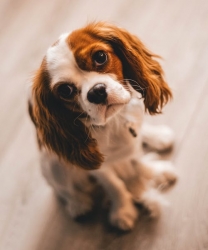 Latest posts by Diana Smith
(see all)