Caring for an Elderly Dog
Dogs age like fine wine. You can't see the wrinkles, but caring for an elderly dog can be a challenge. As everyone knows with age, things can become a little more difficult. We want the best for our canine companions, and that includes finding things to ease their transition into their elder years.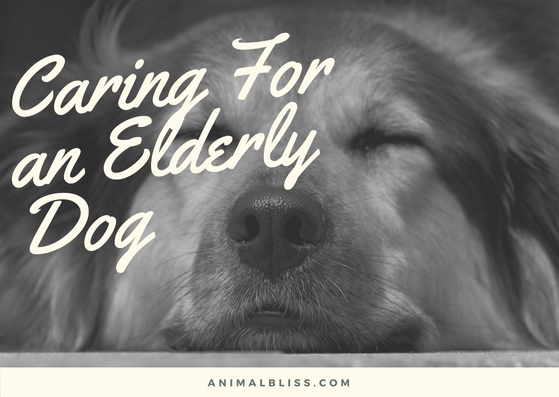 When will my dog be considered old? Well, this depends on the breed and is very closely related to their size. Some have an average lifespan of only 5-7 years, and others can live to nearly 20.
In this guide, we'll discuss supplements, beds, and general advice to help your pet.
Combating Arthritis
Animals don't start showing signs of pain until it hurts, so our general rule of thumb is to start supplementing their diet before they show symptoms. There are three main supplements that we recommend:
Glucosamine
Glucosamine supplement comes from shellfish. It's a building block of our joints and produced naturally by the body of mammals. It helps repair and maintains healthy cartilage.
Chondroitin Sulfate
Used by our bodies in conjunction with Glucosamine, it provides a shield against impacts in our joints. Think – running, jogging, jumping and landing. It's commonly used to treat bone conditions in humans as well as dogs.
Omega-3 Fatty Acids
Skin, hair, and general health. Omega-3's are very popular in the health community for a good reason. They are found in high concentrations in fish oil, but it's best to find a formulation specifically for dogs. A word of caution: some gel caps contain soy, which can cause allergic complications.
If you visibly notice a joint problem in your dog, it's best to get a proper diagnosis from your vet. Prescription anti-inflammatories or other options may need to be involved. It's never advisable to give your dog over-the-counter medication.
Providing Comfort
Even with the supplementation described above, it's best to make sure your dog's bed is up to the task. A popular option for this is purchasing an orthopedic mattress, but these can be quite expensive. We did some research on the term "orthopedic," and it doesn't carry any weight. (This is the writer's opinion.) It's actually just a marketing ploy. When you're browsing for a dog bed, pick one that you feel is right for your dog. Many options have removable slipcovers, so accidents aren't a permanent issue if bladder control is a factor.
Is memory foam a good option? Yes! "Memory foam" refers to the material, a polyurethane blend that holds onto impressions temporarily. If you're on the market and think your dog deserves to sink right into a good dream, this may be the best option for you.
RELATED:
 7 Reasons to Adopt a Senior Dog – They Need Love Too
What do the veterinarians say? 
The consensus on caring for an aging dog is to monitor them closely. Since dogs can't tell you what's going on when they're making a strange face, it's up to you to become a detective.
Schedule regular visits to the vet. Checkups are essential, and high-quality testing for diseases or abnormalities goes a great way regarding prevention.
Feed your dog specific portions. A consistent diet equals a steady weight; there are a few high-quality dog food options available now that check all the boxes for keeping your dog in good form.
Teeth! How often do we forget about our own teeth and flossing? It's one of the things many people neglect in their pets, but dental hygiene is an enormous factor to health. It's just one of those things that tend to slip our minds. The results of neglected teeth can be pain, tooth loss, or serious complications. Dental treats are readily available, and brushing is recommended. If it's not possible to do it every day, setting a schedule of weekly intervals (or greater) might be a practical solution.
RELATED: 
Dental Care for Your Dog: 4 Ways to Promote Your Pet's Oral Health
Exercise is still the best method for mental and physical health. Everyone sees the old dog that lays comfortably in "their spot." They might look at you begrudgingly one day for trying to squeeze some extra exercise out of them, but their bodies will thank you for it. Did you know they offer aqua therapy for dogs with arthritis now? It's a nice, low-impact way to get blood moving.
New toys and entertainment keep the mental clock turning. Make sure to provide your dog with things that break the routine. Seeing a new toy, or even having to lick peanut butter out of a homemade contraption can help keep your dog occupied.
Deslippify your house! If you have tile, wood flooring, or any other potentially slippy surface – work on it. Save your dog the potential danger of slipping, causing pain. Throw some rugs on the problem areas.
With these tips, we can think of age as more of a transition than a problem.
~~~~~
"Caring for an Elderly Dog – Senior Dog Health Concerns"
Guest Author: ZeusPets.com
*** Please Share ***
Caring for an Elderly Dog - Senior Dog Health Concerns
Click To Tweet

MY QUESTION FOR YOU:
Are you presently caring for an elderly dog?
*** Leave your comment below. ***
(It's just sexy!)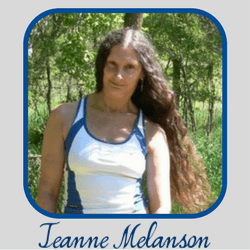 Peace
DISCLOSURE: Animal Bliss is a participant in the Amazon Services LLC Associates Program, an affiliate advertising program designed to provide a means for us to earn fees by linking to Amazon.com and affiliated sites.
(In other words, we'll get a very small (teeny tiny) commission from purchases made through links on this website.)
So, go on … Don't be shy!
Buy Something BIG and Expensive!
Thank you!
😀
[amazon_link asins='B06XFMBSV6,B00371XIJE,B071JSMKY5,B00EWZG2LK,B071LNFF85,B00LQT9OQA' template='ProductCarousel' store='animblis-20′ marketplace='US' link_id='72c3957e-14d5-11e8-8298-51522a1d4c63′]
😀
Latest posts by Jeanne Melanson
(see all)