Do Chameleons Make Good Pets?
Facts You Should Know
Yes, chameleons make good pets, BUT a word of caution:
Chameleons are difficult to maintain, and new reptile owners should NOT start with this animal.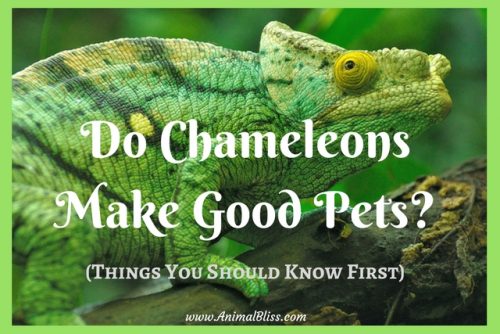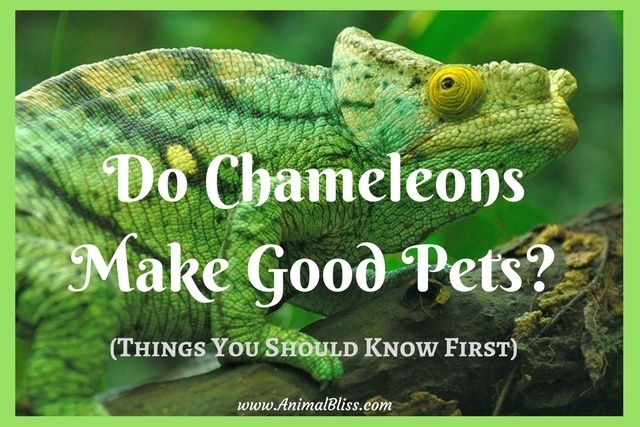 The word, "Chameleon," comes from the Greek words, "chamai" and "leon," meaning "earth lion," and they originate from the lizard family.  Chameleons come in all shapes and sizes, with considerable variation.  Their lengths can range from a mere one inch (2.5 cm) to 30 inches (76 cm) long.
Chameleons have become popular as
because of their unique color-changing capability. The purpose of this color change is for communication, and to regulate body temperature.
Some baby chameleons are gray or brown in color. Others, like the most commonly Veiled Chameleon, can be purple at hatching and then quickly turn green.
Chameleons have the ability to change colors the same day they hatch. (They may even be capable of doing so while still in the egg.)  The color spectrum ranges with variations of green, black, turquoise and blue-green.
Amazon Books on Chameleons:
Some colors reveal their emotional levels, such as stress, sense of temperature change, excitement and to communicate with other chameleons. Brighter colors exhibit good mood, while darker colors such as black, gray and brown depict stress.
Chameleons have a very long tongue and can stretch their tongue up to one and a half the length of their body.
RELATED:
How do Chameleons Change Color? Their Secrets Revealed
They have five toes on each foot, with three of them facing forward, and 2 facing away from mid-line, helping them get a firm grip while climbing trees and branches.  In the wild, chameleons spend most of their lives in treetops. Some chameleons have prehensile tails which also help them get a good grip and help with balance.
Chameleons have the ability to rotate their eyes in two different directions, and both eyes are independent of each other. They can rotate their eyes to get a panoramic view.
Chameleons are insectivores. In captivity, they eat crickets, dubias, silkworms, hornworms, flies, and more. A few species also supplement their diet with fruits and leaves, but it is a very small percentage of the diet. In the wild, a large chameleon would even eat small birds and other lizards.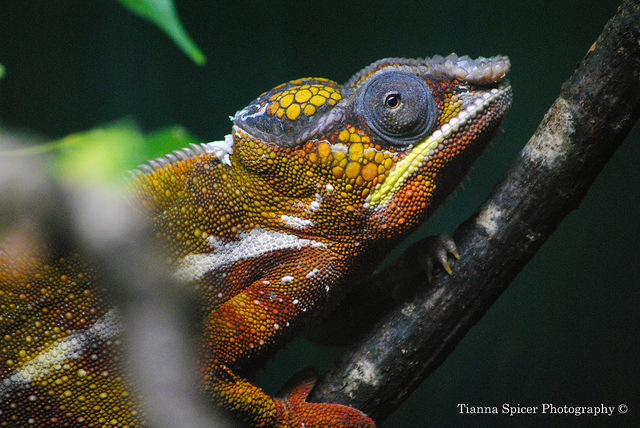 Do Chameleons Make Good Pets?
It's easy to see why people find chameleons fascinating and want to keep them as pets.  A word of caution, though.  Chameleons are very difficult to maintain and inexperienced reptile owners should not start with this reptile.  Having said that, they are also not the most difficult exotic pet to take care of.
Chameleons don't cuddle.  If you're looking for a cuddly pet or one that likes to be held, then look elsewhere.
RELATED:
10 Things About Chameleons You Never Knew
Wild reptiles are more than likely to be infected with parasites. Buy a chameleon from a respected breeder if you do insist on getting one. Avoid the big chain stores.
While selecting the pet chameleon, it is important to determine the health of the animal.  The chameleon should be active and look healthy, with bright coloration.
are the most widespread species that kept as pets. Chameleons are solitary animals and they shouldn't be kept with other pets.  It is a very bad idea to keep two male chameleons together as they will fight and injure each other. They should be put in a cage with a lot of foliage to climb and to provide privacy.
In a nutshell, chameleons make good pets, but please don't be in a rush to get one before you thoroughly research their care requirements.  They come with a price, meaning their initial equipment is pricey, and their ongoing care can be as well. They need housing, lighting, heating, specific water needs, food, vet visits.  Talk to experienced reptile owners before you decide.
Already have a chameleon?  Want to tell us about it, or any other pet you might have?  Let me know, and I'll publish it here.  Go to my Contact Me page and get in touch.
Do Chameleons Make Good Pets?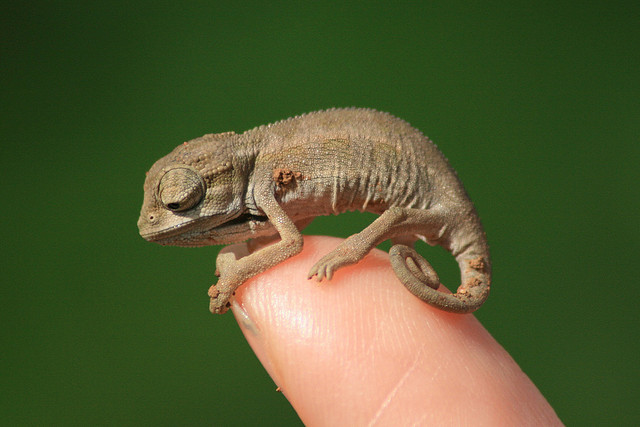 ***
Do Chameleons Make Good Pets? What You Need to Know #reptiles #chameleons #exoticPets Click To Tweet


MY QUESTION FOR YOU TODAY:
Do you have a Chameleon or other lizard as a pet?
** Leave your comment below. **
(It's just sexy!)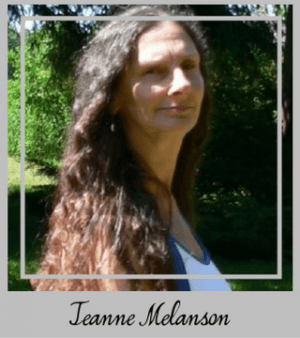 Thank you for taking the time to visit my blog!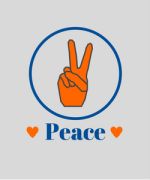 *
Disclosure: Animal Bliss is an Amazon affiliate, and may earn a (very small, teeny tiny) commission from purchases made through links on this website.
(Coffee money – thank you!)
😉
😀
Born in Nova Scotia, I moved to the United States 20+ years ago.I am a dedicated lover of animals and fight for their rights and protection.I love people too, of course, and enjoy meeting folks from all walks of life.I enjoy philosophical discussion, laughing, and really odd ball stuff.I hope you enjoy my site.Leave me a comment to let me know you were here!Peace out.
Latest posts by Jeanne Melanson (see all)