Denise Laurent
Animal Portrait Artist
Our featured artist today is Denise Laurent. Denise says she has been painting animals for most of her life.  She loves to capture those private moments, sometimes funny, sometimes tender, that only those of us who live with animals get to see. A love of cats has led Denise to specialize in feline portraiture.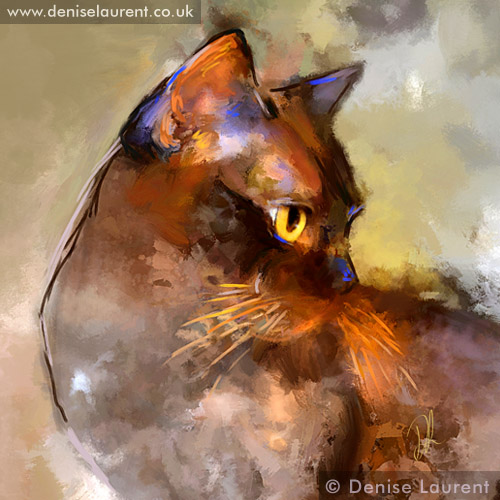 Denise grew up in Guernsey in the Channel Islands, and cats, especially Siamese, have always owned her. Now she lives in London, and the three cats that own her at the moment often appear in her paintings.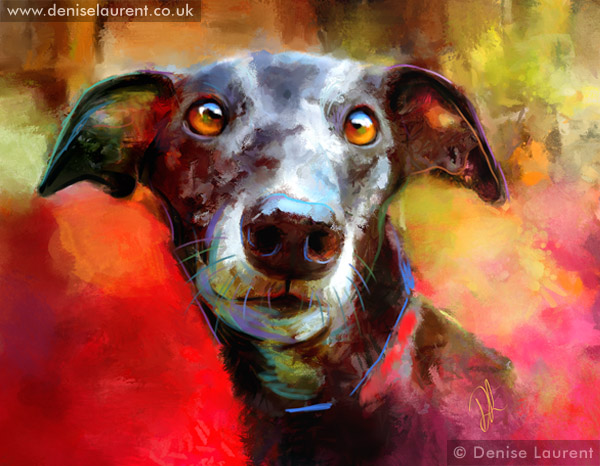 Dogs and cats are Denise's favorite animals to paint. She is interested in the private lives of the animals she is painting. Denise tries to capture their spirit, their sense of life and vitality, and their unique personalities. She is inspired by the funny things that animals do, like her cat Charlie who loves to curl up in the sink.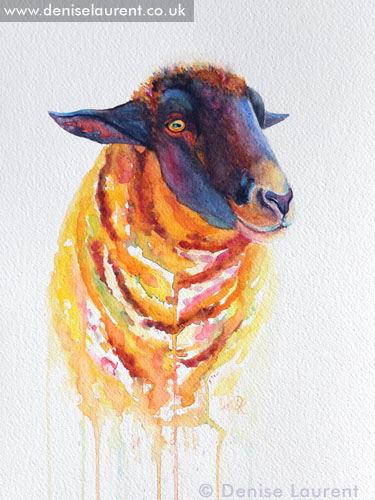 Denise works in oils and acrylics on canvas; she loves the juicy colors she gets with them although she sometimes works in watercolor and inks on paper. She has recently started working with resin and pigments too.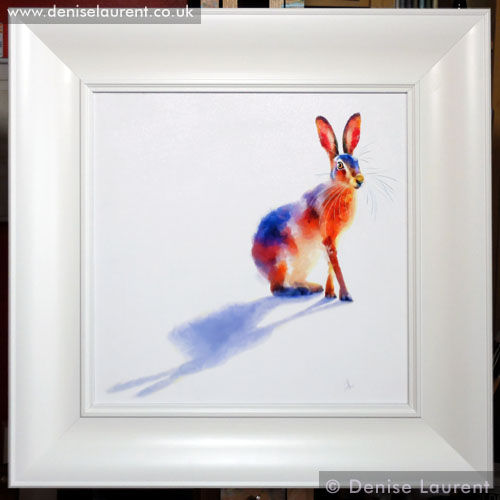 Denise takes commissions, she exhibits her paintings, and sells prints and cards, and occasionally jewelry too.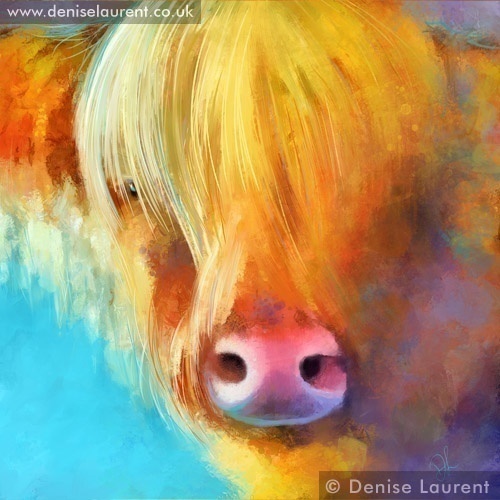 ~~~~~
Denise Laurent, Pet Portrait Artist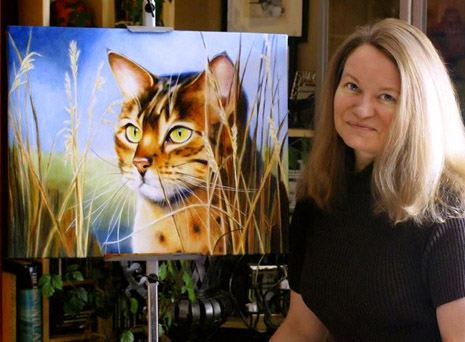 Denise is a full member of SOFA, the Society Of Feline Artists.  She lives in London at the moment and is proudly owned by five cats, who often appear in her paintings.
Web Site:  http://www.deniselaurent.co.uk
Facebook: https://www.facebook.com/DeniseLaurentArt
Twitter:      @DeniseLaurent
THE CATS:    http://www.thepaintedcat.co.uk
CATS Facebook: https://www.facebook.com/ThePaintedCatArt/
Etsy:            http://www.DeniseLaurentArt.etsy.com

Denise Laurent - Animal Portrait Artist, Pet Portraits, Artistic Paintings Click To Tweet
~
MY QUESTION FOR YOU TODAY:
Do you have a portrait of your favorite animal? I want to know about it. 🙂
** Leave your comment below. **
(It's just sexy!)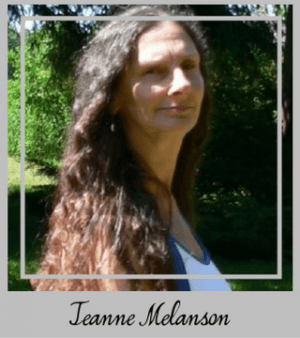 As always, thank you for taking the time to visit my blog!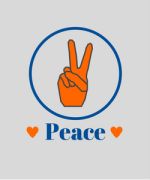 *
Disclosure: Animal Bliss is a  PrideBites affiliate and will earn a (very small, teeny tiny) commission from purchases made through links on this website.
(Coffee money – thank you!)
😀
Latest posts by Jeanne Melanson
(see all)