German Shepherds Are Prone to Cancer
Our beloved pets are not above medical problems. Like humans, they may have allergies and may acquire diseases or illnesses such as cancer. Certain pets are prone to cancer, especially in dogs. German Shepherd Dogs (GSDs) are a well-known and favorite breed that are excellent guard and family dogs and are great with both children and adults. However, German Shepherds are prone to cancer and rank high on the disease scale. There are some things you can do and watch, though, to help protect your Shepherd and assist them to live a long and happy life.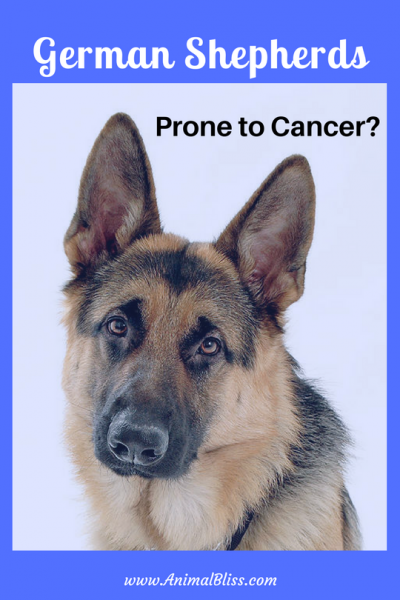 Types of Canine Cancer
 Several types of cancers are common with German Shepherd Dogs. They are: 
Tumors in the abdominal area – common yet difficult to detect
Neck or head cancers – prevalent in many breeds and immediate treatment is usually needed
Lymphoma – enlarged lymph nodes on the dog
Skin tumors – should be tested and treated by your veterinarian if you feel or see one
Testicular or Ovarian cancer – can occur largely in dogs that aren't spayed or neutered
Signs of Cancer in Your Dog
Often, your dog will show signs of feeling ill. Knowing your dog's habits and behaviors can help you detect symptoms. There are unusual signs to watch for that could potentially lead to an early cancer diagnosis, such as:
Trouble eating, drinking or swallowing. It could also include lack of appetite and disinterest in food.
Not wanting to run, play, or exercise; extreme lethargy and no stamina
Abrupt weight loss
Sores that appear that don't seem to heal, or swelling or abnormal growths that have appeared
Labored breathing and problems voiding or urinating.
Preventative Methods
Cancer can be detected in the early stages to offer your pet a better chance of recovery. Detecting cancer early offers your dog the best chance at survival and seems to be the most preventative course of action. There are many ways to see if your German Shepherd has, or could potentially have cancer. Annual blood tests and x-rays are a good idea; or if there is a greater chance of disease, get biopsies be done as well. These procedures added to your annual vet visit may be an efficient and preventative form of cancer treatment.
It is also significant to note that testicular and ovarian cancers can be avoided if your German Shepherd is neutered or spayed, preferably while they are still young.
Cancer Treatments
A cancer diagnosis does not mean a death sentence.  Modern medicine, including veterinary medicine, has vastly improved, and efficient treatment methods exist. Each dog is different and is affected by cancer differently as well. Tailored treatment and customised plans can be created to suit your German Shepherd and its treatment needs.  Treatment can include radiation, chemotherapy, hyperthermia, cryosurgery, immune-therapy, surgery, or a combination of these methods.
Related: How High do Dogs Get on Marijuana? THC-Free Therapy for Dogs
Holistic methods can be used as well with natural remedies that help your dog in a well-rounded experience.  Holistic methods combine physical and emotional assistance during treatment to help your pet's physical healing while also keeping them happy.  You can communicate to your vet to see what is best for your GSD.
Beloved German Shepherd Dogs 
German Shepherds are amazing family pets.  They can endure the hugs of children and greet their adult owners with wagging tails every day.  Although German Shepherds are prone to cancer, their chances of survival have increased over the years, particularly if caught early.  The best method of prevention is consistent, quality care and vet visits.  Monitoring for cancer is effective and can allow the disease to be detected early and quickly. It will allow for treatment to be administered and can help fight and get rid of the disease.
~~~~~~
"Why German Shepherds Are Prone to Cancer and How You Can Prevent It"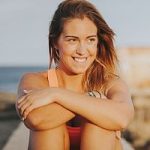 Guest Writer Bio: Sarah Jones writes for the Crazy Pet Guy. In this space, she shares information on how to get to know your pets better in order to help them live a happy, healthy life.


Why German Shepherds Are Prone to Cancer and How You Can Prevent It Click To Tweet

MY QUESTION FOR YOU:
Have you dealt with canine cancer in your dog?
*** Leave your comment below. ***
(It's just sexy!)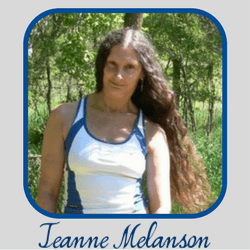 Thank you for visiting my blog today!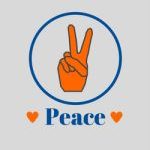 *
DISCLOSURE: Animal Bliss is a participant in the Amazon Services LLC Associates Program, an affiliate advertising program designed to provide a means for us to earn fees by linking to Amazon.com and affiliated sites.
(In other words, we'll get a very small, teeny tiny) commission from purchases made through links on this website.)
So … go on.
Buy a Ferrari. Or a Jaguar.
Thanks.
😛
[amazon_link asins='0764143204,1946286230,1852791918,1910941565,0975263153,1451518838′ template='ProductCarousel' store='animalbliss-blog-20′ marketplace='US' link_id='5d97073c-90f7-11e7-9b8a-53cb8c7efbb4′]
😀

Latest posts by Guest Blogger for Animal Bliss
(see all)