History of Selective Breeding in Dogs
Most, if not all, breeds of household dogs that exist today are due to selective breeding in dogs. The original bloodline is that of the gray wolf, some 18,800 – 32,100 years ago and may have since died out.
However, as purebred dogs are becoming increasingly inbred, problems are arising from a genetic standpoint. Selective breeding in dogs increases the risk of rare recessive disorders, potentially causing severe health problems down the road.
Related:
Genetic Time Bombs in Dog Breeds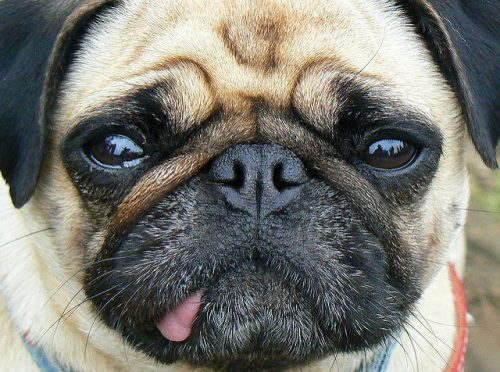 Photo Credit: Image by Herepup
One of the better examples of this would be the modern-day pug. Most pugs have severely deformed snouts, contributing to breathing problems. Selective breeding continues and we now have everything from Mastiffs to Poodles.
In this infographic, we explore how selective breeding has helped shape modern dogs.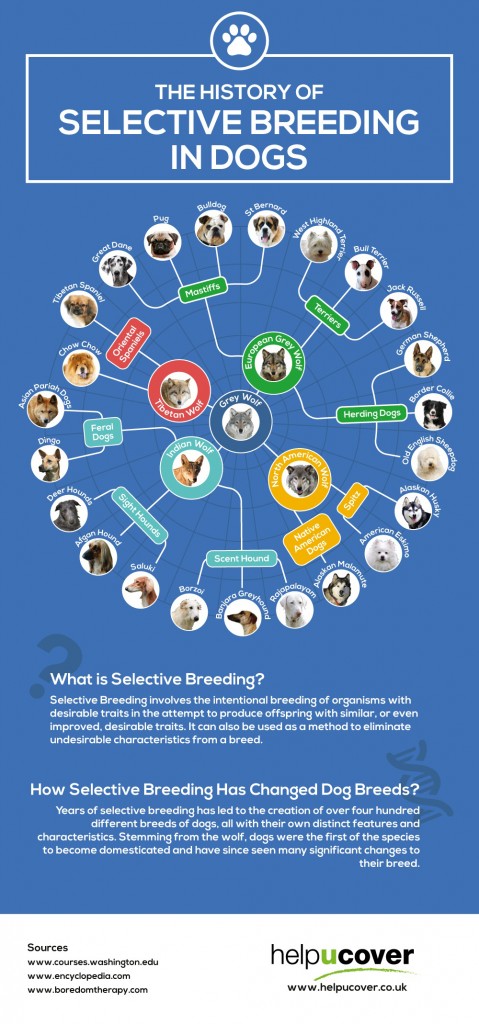 Source: https://www.helpucover.co.uk/news/HUCPR–494.html

History of Selective Breeding in Dogs, Dog Breed Infographic #DogBreeds #BreedingDogs #HistoryOfDogs #PetBlogShare Click To Tweet

Related: 
A complete history of dogs:
(from their evolution from wolves to being domesticated today)

MY QUESTION FOR YOU:
Do you have a dog breed that is the result of selective dog breeding?
*** Leave your comment below. ***
(It's just sexy!)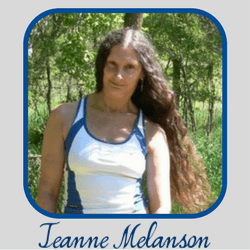 Thank you for visiting my blog today!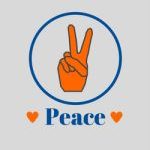 *
DISCLOSURE: Animal Bliss is a participant in the Amazon Services LLC Associates Program, an affiliate advertising program designed to provide a means for us to earn fees by linking to Amazon.com and affiliated sites.
(In other words, we'll get a very small, teeny tiny) commission from purchases made through links on this website.)
(So go on, buy a Ferrari. Or a Jaguar. Please!)
😛
[amazon_link asins='1770858253,1465408444,0764160001,1623706947,1544144989,1542951771′ template='ProductCarousel' store='animalbliss-blog-20′ marketplace='US' link_id='7b703b4a-94df-11e7-8e42-a7bebe5533e1′]
😀
Latest posts by Jeanne Melanson
(see all)