Genetic Time Bombs in Dog Breeds
Selective Breeding
There are two types of dog breeders: ones who promote their breed by selecting for quality and culling dogs with genetic abnormalities, and those who breed for money.  Too many dogs are bred strictly for the outward appearance of the breed and, unfortunately, introduce genetic time bombs into their lines. These abnormalities can cause the pet, the breed, and the future owners much expense and heartache.
Think German Shepherd Dogs and hip dysplasia. The breed became popular decades ago and still suffers the consequences to this day. Numerous types of surgical interventions, including triple pelvic osteotomies and total hip replacements, were developed to counter the effects of bad genes.
Related: Canine Hip Dysplasia in Dogs: Your Questions Answered
The list of genetic defects keeps expanding as new breeds become popular. A search of congenital and heritable diseases shows the list of disorders grows as a breed becomes more popular.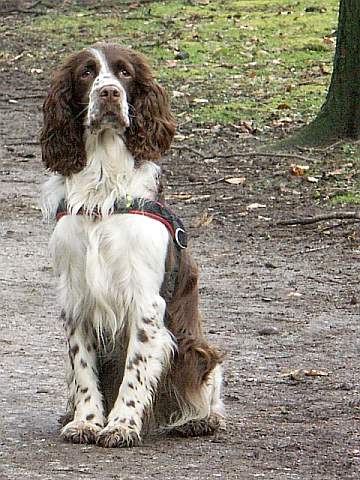 Behavior problems are more difficult to assess. There is a syndrome named Springer Spaniel Rage, which has been proven to have a genetic link. We all know that Chihuahuas have a "short guy" attitude, but this could be as much behavioral as it is genetic.
Accepting Blame for Genetic Time Bombs
The public needs to accept part of the blame. People have the mindset that they want a certain breed because of their appearance, but they don't think about the historical use of the breed. Rottweilers come to mind. Here is a breed that was developed as a guard and police dog. This type of use requires certain aggressive traits. Then somebody thought, "Wow, such a pretty dog would make a great family dog." Bad idea! Same goes for Chows.
Breeders need to be more proactive in removing dogs from their lines that pass along harmful genetic traits. Selective breeding organizations need to do a better job in policing their members to maintain healthy lines. The public needs to educate themselves better about a breed's historical uses when choosing a new family pet.
~~~~~
"Genetic Time Bombs in Dog Breeds, Selective Breeding"
Guest Writer: Dr. Scott Shaw has been practicing veterinary medicine for over thirty-two years. For the past fifteen years, he has expanded his education into holistic medicine. He finished the professional veterinary homeopathy course in 2000. Dr. Shaw became a certified veterinary acupuncturist in 2004. Since then he has taken many classes on advanced acupuncture techniques, Chinese herbal medicine, and food therapy. He feels the blending of western veterinary and eastern veterinary medicine creates a balance for optimum patient care.
Check out Dr. Shaw's website, Westside Pet Hospital
Another article on Animal Bliss by Dr. Scott Shaw:

Genetic Time Bombs in Dog Breeds, Selective Breeding Click To Tweet

MY QUESTION FOR YOU:
Is your dog in danger of genetic time bombs from improper or selective breeding?
*** Leave your comment below. ***
(It's just sexy!)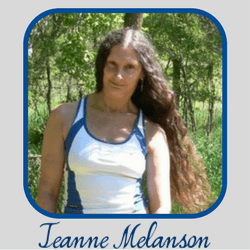 Thank you for visiting my blog today!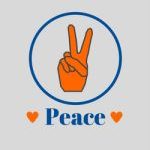 *
DISCLOSURE: Animal Bliss is a participant in the Amazon Services LLC Associates Program, an affiliate advertising program designed to provide a means for us to earn fees by linking to Amazon.com and affiliated sites.
(In other words, we'll get a very small, teeny tiny) commission from purchases made through links on this website.)
(So, go on. Buy a Ferrari. Or a Jaguar. Please!)
😛
[amazon_link asins='0876051751,1432987542,1845939409,B000RDQQ12,1465408444,1770858253′ template='ProductCarousel' store='animalbliss-blog-20′ marketplace='US' link_id='dcdc03df-94e4-11e7-b8ec-07c656d68f89′]
😀
Latest posts by Jeanne Melanson
(see all)