Pup Pee Poo Palace
Having a puppy involves not only happy moments and positive emotions but also responsibilities and consistent schedules and rules to make the house-training process easier. Traditional potty training can be a challenging and lengthy process, especially if you are busy and cannot spend all your time with your new puppy. Introducing the Pup Pee Poo Palace.
Michael Schoeff and Dr. Gary Rybka have created an innovative system to potty train pups that help developing clean habits from the start. Michael Schoeff based the Pup Pee Poo Palace on knowledge of a puppy's natural behavior to climb up on things. It is made of an elevated sleep and play loft and a separated area designated for elimination, reinforcing a healthy and repetitive behavior of puppies. The owners are advised to leave the Palace door open whenever they are home to allow a puppy to go to the cage to potty.
Customers also receive support at anytime, anywhere, on any topic regarding pups as they benefit from a 30-day free membership to doctorpup.com that allow access to a forum, live chat, and the Instavet mobile app.
Michael Schoeff and his team have created multiple versions of the product to be suitable for any breed:
24″ Pup Pee Poo Palace is designed for all micro and toy size puppies that weigh under 5 lbs at maturity;
30″ Pup Pee Poo Palace is ideal for the following breeds: Yorkshire Terrier, Maltese, Chihuahua, Yorkie & Maltese mixes, Pomeranians, and all other puppies that weigh under 14 lbs at maturity;
36″ Pup Pee Poo Palace is perfect for breeds such as Havanese, Cavalier King Charles, Shih Tzu, French Bulldog, Pug, Boston Terrier, Min Pin, Jack Russel, Toy Fox Terrier, Poodle, Bichon, Westie, Papillon, as well as all puppies that weigh under 30 lbs at maturity;
42″ Pup Pee Poo Palace is recommended for Golden Retriever, Labs, English Bulldog, Australian Sheppard, Pomsky, Border Collie, Goldendoodle, Cocker Spaniel, Chow Chow, Husky, as well as all puppies that weigh under 70 lbs at maturity.
Pup Pee Poo Palace: Revolutionary Puppy Potty Training
Let's take a look at what customers say after they purchase the Pup Pee Poo Palace system.
Alyssa S. – "We were able to train Zeus quickly with the Pup Pee Poo Palace. Previously potty training a Morkie, I know how tough this can be. This made training a whole lot easier, and he loved his "palace." I highly recommend!"
Simeko C. – "Baby Emma loves her Pup Pee Poo Palace. She won't sleep anywhere else in the house. The palace has helped us so much in the transition phase with a new puppy. It's worth every dollar."
Peter P. – "It's been over 2 months, and I must say that invention really made our life easier. She learned within 2 weeks that the wee wee inside is for potty and that there is always some toys and snacks inside as well. I think she loves her new home! I would truly recommend buying the Pup Pee Poo Palace if you have a busy lifestyle like I do."
Shamona A. – "Thank you for such an amazing product! I recently purchased the Pup Pee Poo Palace to aid me in house training my new Yorkie, Sebastian. When I'm away (I'm a school teacher), I can rest assured that he is safe from harming himself, as well as safe from getting into trouble and leaving trails throughout the house."
Ihab J. – "I highly, highly, highly recommend Pup Pee Poo Palace!!! They are extremely durable. They will last you a lifetime and you cannot beat this price anywhere! My new puppy Oscar loved and enjoyed his new home!"
Brittney T. – "The product worked perfectly and Bentley was pad trained in less than 2 weeks! I would highly recommend the Pup Pee Poo Palace to anyone!"
Corey K. – "Our little girl loves her new Palace!!! So glad I was able to find this product for our Princess. The customer service is excellent! Thanks to Pup Pee Poo Palace, potty training was a breeze."
Kristine P. – "She loves to sleep in her Palace. It is her very own little place. My other dog is larger will lay outside and wait for her to come out to play. She likes to hide in it also when loud noises or something upset her. She is 8 months old and loves her Palace. Now that she is getting big we had to move the Loft back to make more room. The cover on it works so well comes in handy when it is quiet time."
Staci R. – "Best new pet product!! This has made the potty training process so easy I can't believe it. My Yorkie goes in her palace to go to the bathroom without any assistance. We just leave the door open and she goes in and out as she pleases."
If you couldn't find the best solution to potty train your dog or if you're looking to enlarge your family with a furry pet, choose Pup Pee Poo Palace and you'll save time and provide comfort to your pup.
"Pup Pee Poo Palace – Created Especially for Busy Dog Owners"
Author Bio: Florentina Popa is a content writer and social media manager for several small and medium companies located in the Southeastern Europe. She loves to create articles about business, leadership, digital marketing, lifestyle, animals (especially dogs). She has a great collection of materials published on various online marketing, business and lifestyle websites. When she's not online, Florentina loves exploring the mountains and local coffee shops with her dogs, traveling and discovering new cultures, watching movies and reading. 'If you believe, you can achieve' – that's her motto!
*
Pup Pee Poo Palace - Created Especially for Busy Dog Owners Click To Tweet

[amazon_link asins='B00QHYYL62,B01N9SML4Y' template='ProductCarousel' store='animalbliss-blog-20′ marketplace='US' link_id='28fa63cb-427e-11e7-a2c7-e5b9cdc95003′]

MY QUESTION FOR YOU TODAY:
Do you have advice about potty training puppies?
** Leave your comment below. **
(It's just sexy!)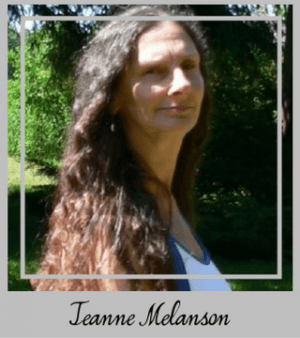 As always, thank you for taking the time to visit my blog!
*,
Disclosure: Animal Bliss is an Amazon and Tote Tails affiliate, and may earn a (very small, teeny tiny) commission from purchases made through links on this website.
(Coffee money – thank you!)
😀
Latest posts by Jeanne Melanson
(see all)