Pup Pee Poo Palace
A Revolutionary System to Potty Train Your Pup
If you have a new puppy or you are going to adopt one, you are probably concerned about housebreaking. You have to know that your puppy does not have control over elimination until at least 12 weeks of age, and it is possible to have surprises when you're not at home to monitor him carefully. It is recommended to avoid heavily-used outdoor areas in order to prevent the risk of infection for your puppy if he hasn't completed his vaccination or other preventive care measures. If you are going to adopt a puppy, already have a puppy or a teacup or small breed dog, and you live in an apartment without a private yard, we have the best solution for you: Pup Pee Poo Palace.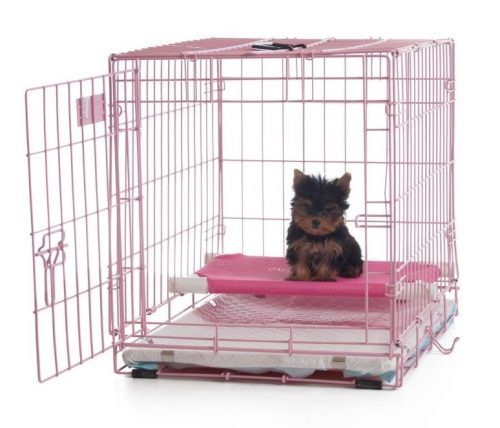 Pup Pee Poo Palace will help your pup develop clean habits from the start. The system is based on the concept that the elevated sleep and play loft which is separated from the elimination area will reinforce a good behavior that your puppy will remember and repeat. It is recommended to leave the palace door open every time you are home in order to allow your pup put his habits into practice and return to the cage when he needs to potty.
For the beginning, your pup may start crying or barking as soon as you put him in the palace. He has probably never been alone and he feels anxious. In less than a week you'll see improvements as your pup becomes used to his new crate. Do not go back while he is barking, as you'll encourage this behavior. Ignore the barking and do not go back until he has been quiet for at least 30 minutes or after he wakes up. You can also cover the cage so that your pup cannot hear or see you. Give him chew toys or processed bones.
Customer Testimonials: Pup Pee Poo Palace – Created Especially for Busy Dog Owners
During the first or second week, close the door of the crate when your pup is in if he is not engaged with your family. After this period you can leave the door open, but be careful to avoid potty accidents. Teach your pup what you expect, and how to comply. You can allow him to run in the house after 12-14 weeks of age when he gets control over elimination. If you notice your pup seems to be anxious and nervous during the time spent in the crate, be careful and watch if he is eating well, as it is a sign he is okay. Do not encourage his behavior by coming to him every time he is whining or barking.
Prior to 10-12 weeks of age, when your puppy's bladder or rectum become full, they empty spontaneously and your puppy cannot wait. The frequency of elimination is directly related to the timing of food and water intake. There is a normal reflex when new food is added to the stomach that triggers a signal to empty the colon. Elimination is also influenced by activity level and routine. Puppies younger than 12-24 weeks eliminate every 1-2 hours when are awake.
You can also train your puppy to go outdoors by taking him out as often as possible. In order to train him to potty outdoors, you should leave him outside for long periods. You can start by taking him outside after eating, drinking, playing or sleeping.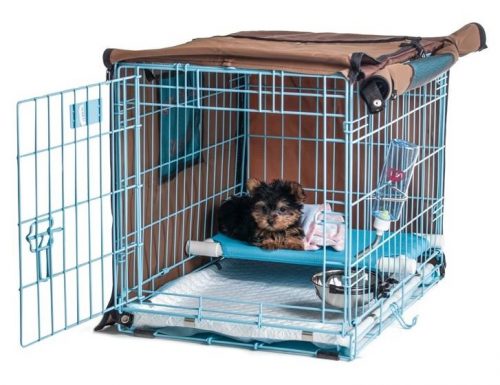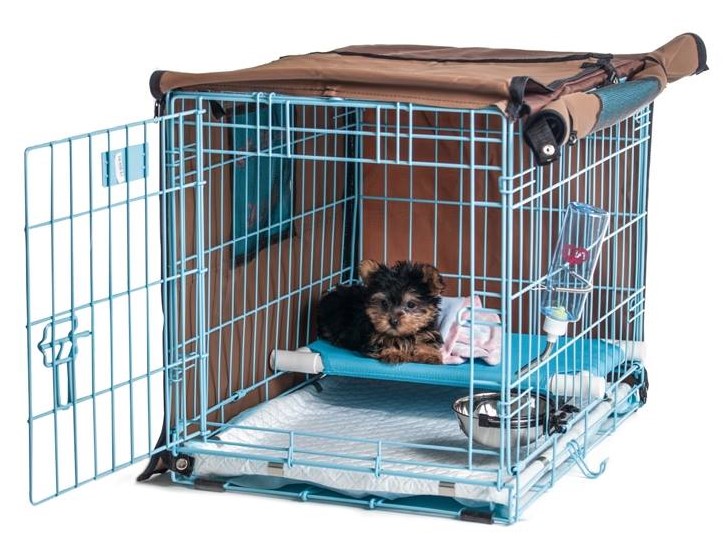 Why Puppy Poo Palace?
It is a unique system provided with a separate elevated sleep and play area and access to a designated elimination area that will help your pup learn to potty.
You will receive support at anytime, anywhere. You can also access doctorpup.com forum, live chat, and Instavet mobile app, to gain access to information on any topic regarding pups.
We recommend using Pup Pee Poo Palace from the first night you pick up your pup in order to get him used to his crate and habits.
According to your needs and the breed you choose, you can apply for 4 different sized palaces:
24″ Pup Pee Poo Palace is designed for all micro and toy size puppies that weigh under 5 lbs at maturity;
30″ Pup Pee Poo Palace is ideal for the following breeds: Yorkshire Terrier, Maltese, Chihuahua, Yorkie & Maltese mixes, Pomeranians and all other puppies that are projected to weigh under 14 lbs at maturity;
36″ Pup Pee Poo Palace is perfect for breeds such as: Havanese, Cavalier King Charles, Shih Tzu, French Bulldog, Pug, Boston Terrier, Min Pin, Jack Russel, Toy Fox Terrier, Poodle, Bichon, Westie, Papillon, as well as all puppies that are designed to weigh under 30 lbs at maturity;
42″ Pup Pee Poo Palace is appropriate for Golden Retriever, Labs, English Bulldog, Australian Sheppard, Pomsky, Border Collie, Goldendoodle, Cocker Spaniel, Chow Chow, Husky, as well as all puppies designed to weigh under 70 lbs at maturity.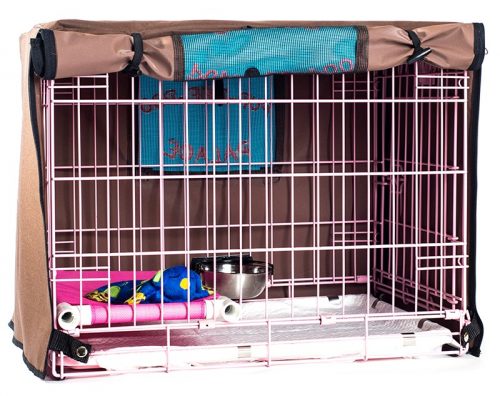 Once you receive the Pup Pee Poo Palace, you'll have access to multiple videos and basic instructional videos on training. The most important information comes from the 30-day free membership to Doctorpup.com. You'll be able to ask certain questions related to using the Palace to help potty train your pup and any other questions regarding the care and health of your pup.
~~~~~
Author Bio: Alex is the Director of Communications for LoneStarPups, a purebred & designer dog breeder that offers the best selection in Texas of certified purebred and mixed breed designer puppies. Alex has a Master degree in Communication from Michigan State University and loves so much his dog he rescued from a shelter a few years ago.

Pup Pee Poo Palace: Revolutionary Puppy Potty Training Click To Tweet

A QUESTION FOR YOU: Do you presently have, or are you thinking of getting, a new puppy for your home? If so,  Woo-hoo!

*** Leave your comment below. ***
It's just sexy!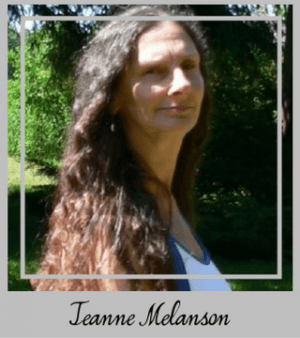 As always, thank you for taking the time to visit my blog!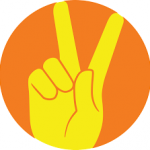 ♥ PEACE ♥

*
[amazon_link asins='B00RFRSH10,0761168850,B00N6HPK8Q,B00QHYYL62′ template='ProductCarousel' store='animalbliss-blog-20′ marketplace='US' link_id='ee5d882c-4285-11e7-8322-c38806de176e']
Disclosure: Animal Bliss is an Amazon affiliate and will earn a (very small) commission from purchases made through links on this website.
(Coffee money – thank you!)
😀
Latest posts by Jeanne Melanson
(see all)