Puppy Vaccination Schedule
Side Effects, and Requirements
Although there has been a lot of debate on vaccinations in general, there's no doubt that some of the vaccines are crucial to protect us, and our pets, from various dangerous and potentially fatal diseases. Your pup probably had a vaccine for rabies since it's the shot that is required by law almost everywhere in the world, but there are also other shots that can prevent many other serious diseases as well.
However, over-vaccinating your puppy is also not a smart thing to do, which is why it is advisable to follow a puppy vaccination schedule to make sure your pup gets the right kind of vaccines at the right time.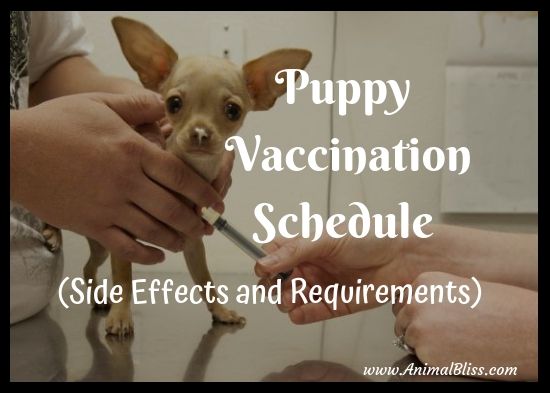 If you're about to take your puppy to get his first vaccine shots, you might be nervous from the mere thought of your pup going through stress and coping with potential side effects that might come along after the vaccination. Although side effects may only be mild and barely noticeable, they can also reach a point when they can be dangerous to our pups — this why all dog owners should be aware of the potential consequences that vaccination might bring.
Let's take a closer look at side effects that vaccine shots might bring.
Side Effects
Before listing all the adverse reactions that might occur after a vaccination, you should know that all of these are quite rare. However, knowing that immunization protocol like these might cause specific side effects that could weaken your pup's health, it is wise to stay informed to know when to react.
Adverse reactions to vaccination in dogs, when present, may show up under the following symptoms:
Fever
Sluggishness
Loss Of Appetite
Pain Around The Injection Site
Hives
Vomiting
Diarrhea
Collapse and seizures
Lethargy
Facial Swelling
Adverse reactions to vaccination usually occur minutes to hours after the shot. Therefore, you will quickly see if your dog reacted well to the new puppy shot or not.
Most of these symptoms are only mild and will probably pass in less than 24 hours. But some adverse reactions such as lethargy, facial swelling, or collapse require veterinarian assistance as soon as possible. If your pup is showing symptoms that look like something is wrong, then usually something is wrong. Calling your vet right away will surely be the best and the safest thing to do.
Related:
4 Tips for Successful Puppy Potty Training
What Are The Core Vaccines My Puppy Should Get?
As you may know, there are core and non-core vaccines. The core ones are those that the American Animal Hospital Association's Canine Task Force considers as necessary. The criteria that differentiate them from non-core vaccines are the universal risk of exposure, the severity of the disease, and the risk of transmission to other dogs, animals, or even humans.
Core vaccines include:
Canine Parvovirus
Rabies
Hepatitis
Paying attention to follow a vaccination schedule correctly is crucial here, as some vaccination's immunity has to be renewed every 1 to 3 years. Leaving your pup without the shot in the meantime could expose him to some serious health issues that might end up proving fatal. Check out this puppy vaccination schedule, produced by Barking Royalty, and never miss your dog's vaccination dates again.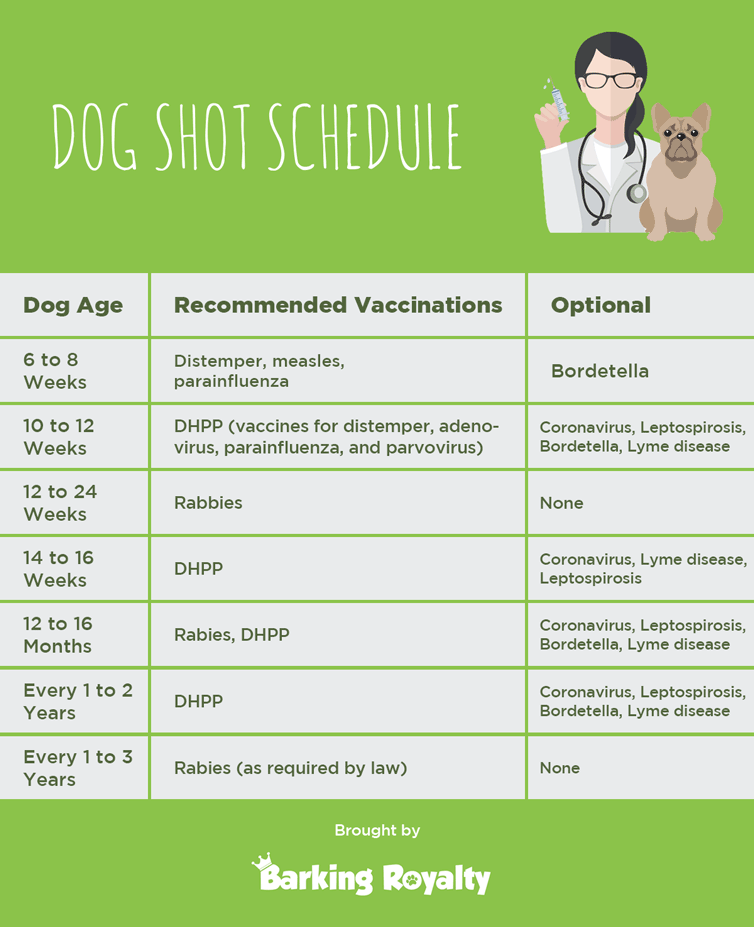 The non-core vaccines protect your dog from diseases that are not-so-threatening to dogs, animals, and humans, but they can still be quite damaging to dogs, especially for young puppies, older dogs, or dogs affected with some chronic disease. That's why some owners prefer giving their pup more vaccines than just regular core ones.
These vaccines include Bordetella, which causes Kennel Cough, Canine Influenza, Leptospirosis, and Lyme vaccine.
Non-core vaccinations are not required, but some breeds or dogs that live in specific locations might be good candidates for them. However, this isn't something you will decide on your own. Talk to your vet and discuss whether non-core vaccines could be useful to your pup or not.
~~~~~
"Puppy Vaccination Schedule, Side Effects, Requirements"
*** Please Share ***
Puppy Vaccination Schedule, Side Effects, Requirements #PuppyCare #CanineVaccinations #PetBlogShare
Click To Tweet


MY QUESTION FOR YOU:
Do you keep up with a puppy vaccination schedule?
*** Leave your comment below. ***
(It's just sexy!)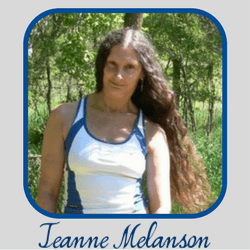 Peace
DISCLOSURE: Animal Bliss is a participant in the Amazon Services LLC Associates Program, an affiliate advertising program designed to provide a means for us to earn fees by linking to Amazon.com and affiliated sites.
(In other words, we'll get a very small (teeny tiny) commission from purchases made through links on this website.)
So, go on … Don't be shy!
Buy Something BIG and Expensive!
Buy a Jaguar. Or a Ferrari.
Thank you!
Born in Nova Scotia, I moved to the United States 20+ years ago.I am a dedicated lover of animals and fight for their rights and protection.I love people too, of course, and enjoy meeting folks from all walks of life.I enjoy philosophical discussion, laughing, and really odd ball stuff.I hope you enjoy my site.Leave me a comment to let me know you were here!Peace out.
Latest posts by Jeanne Melanson (see all)