Ringling Bros Elephant Acts to End
18 Months Earlier than Expected
That's Good News!
In the past few years, after videos showing rough treatment and abuse of circus elephants went viral, with people becoming more aware of what some elephants may have to go through in order to 'entertain' them, an unwillingness to support the business of tormenting elephants became more prevalent.  The circus was losing revenue.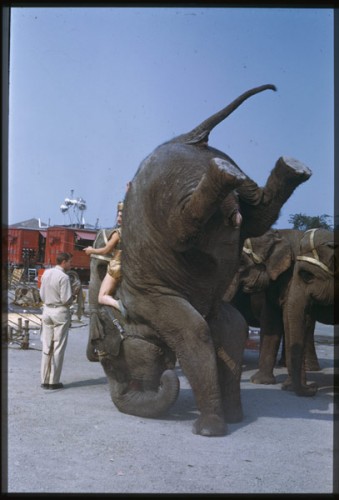 So, when Care2 members petitioned Ringling Bros. and Barnum & Bailey Circus to end elephant acts in their shows, it seemed like the next likely step for Ringling Bros., who agreed to end the acts … by 2018.  Still 3 years away!  This was good news, though another 3 years seemed too much to ask for the elephants to endure.
When 100,000 Care2 members signed another petition asking Ringling Bros. to speed up the process.  Even better news!  This has prompted Ringling Bros elephant acts to end 18 months earlier than expected.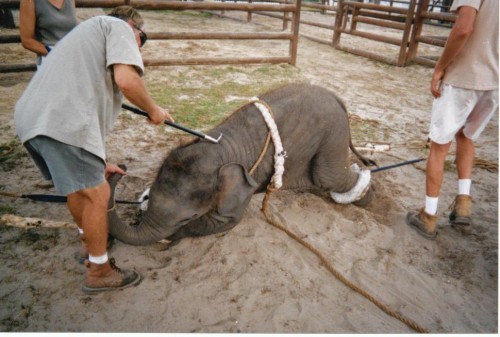 The 11 elephants now traveling with the circus will go to live in a Ringling Bros. conservation center in Florida. This is not ideal, since their sanctuary is not known for the best of conditions for the elephants, and Care2 petitions are urging Ringling Bros. to find a better way to retire the elephants.
The battle with circuses will not end here, though.
In the United States alone, wild and exotic animals are still being captured by circus companies and are forced to perform.  Sign this petition to petition the removal of all wild animals from traveling circuses.
Animals should be treated with more respect than that.
Source:  Care2.com
***
Ringling Bros Elephant Acts to End 18 Months Earlier Than Expected, #elephants, #animalWelfare Click To Tweet
***
As always, thank you for taking the time to visit my blog!
A QUESTION FOR YOU:
Do you have an animal rescue story you'd like to share?
*** Leave a comment below and remember to share. ***
It's just sexy!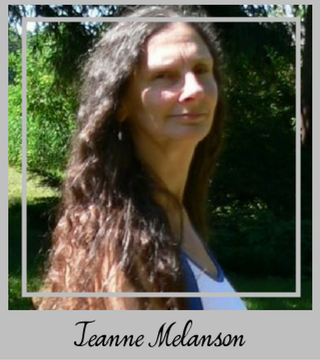 ♥ PEACE ♥

*
Disclosure: Animal Bliss is an Amazon affiliate and will earn a (very small) commission from purchases made through links on this website.
(Coffee money – thank you!)
😀
Latest posts by Jeanne Melanson
(see all)