Safely Riding Your Horse on the Roads
When many people think of horse riding, they envisage leaping over fences or galloping round lush green fields. While there might be some of that, there will undoubtedly come a time when you have to follow some rules for safely riding your horse on the roads.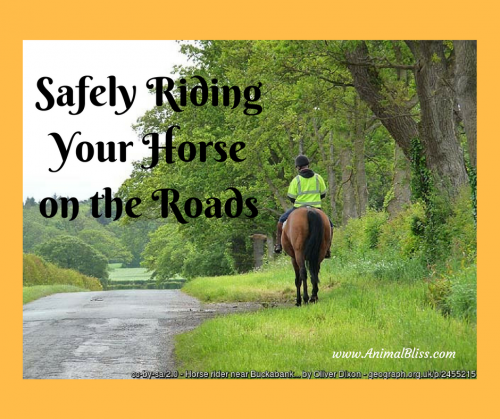 Several reasons you might take your horse on the road could be to transport your horse without using a horsebox, to get to a particular bridleway, or it could be to train young or inexperienced horses and riders. Whatever the reason, it's essential that you follow some basic principles to help keep you, your horse, and anyone riding with you, safe.
Most riders will agree that other road-users still have much to learn when it comes to the way they drive in the presence of horse riders, but that doesn't mean that riders can't do their bit as well.
The following graphic from Country & Stable highlights some of the primary rules you should adhere to for safely riding your horse on the roads.
The first thing on the list is that it's essential to wear appropriate safety gear, and this is probably the most crucial point of all. You never know what's going to happen – you could encounter a bad driver, or your horse could slip or get spooked and throw you off. By wearing appropriate safety gear, you reduce the risk of injury. Make sure you wear a riding hat and, preferably, a body protector as well. You should also always wear some form of hi-visible clothing to make it easier for other road users to see you.
RELATED: Horse Grooming Kit Checklist and Uses [Infographic]
You should also try and ride in good weather if possible, and definitely only during daylight. Wet, slippy roads can be hazardous, and visibility can be limited if it's teeming down with rain or it's snowing or foggy.
When it comes to riding, you should always maintain correct road position, and ensure your horse knows basic lateral movements so you can stay where you need to on the road but also move quickly and safely when needed. You should also use clear arms signals if you want to turn or you want to wave another vehicle past, making it obvious what your intentions are.
Safely Riding Your Horse on the Roads
The last point is to be courteous to other road users. Some riders may balk at this and think they get the rough end of the stick when it comes to on-road courtesy, but that doesn't mean we can't do our bit. A quick thank you to a driver who slows down when overtaking doesn't take much!
Here's to safely riding your horse on the roads. Stay Safe!
SOURCE: Many thanks to Country & Stable for letting us use your infographic!
Safely Riding Your Horse on the Roads - Some Rules to Apply #Horses #HorseRiding, #Equestrian
Click To Tweet

MY QUESTION FOR YOU:
Do you have anything you would like to add to this list of safety rules for riding horses on the road?
*** Leave your comment below. ***
(It's just sexy!)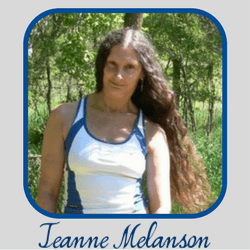 Thank you for visiting my blog today!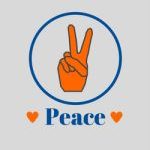 *
DISCLOSURE: Animal Bliss is a participant in the Amazon Services LLC Associates Program, an affiliate advertising program designed to provide a means for us to earn fees by linking to Amazon.com and affiliated sites.
(In other words, we'll get a very small (teeny tiny) commission from purchases made through links on this website.)
So, go on … Don't be shy!
Buy something big and expensive!
Thank you!
😀
[amazon_link asins='B003KVFKTM,B01MR2ULVM,B00YLNLTWU,B071XGS49R,B008I1G74Q,B003Y34IJ4′ template='ProductCarousel' store='animalbliss-blog-20′ marketplace='US' link_id='85226e91-af9a-11e7-88c7-05cb9222e5af']
😀
Latest posts by Jeanne Melanson
(see all)