Sleeping with Your Pet
When it's time to settle down for the night, your furry friend (and you) may not be ready to go your separate ways. Over half of all cat owners let their cat in or on the bed. While dog owners lag a little behind cat lovers when it comes to bed sharing, almost fifty percent sleep with their dog within reach. If you've been contemplating adding another bedfellow, you're not alone. The benefits of sleeping with your pet can strengthen the bond between you and help everyone get a good night's rest.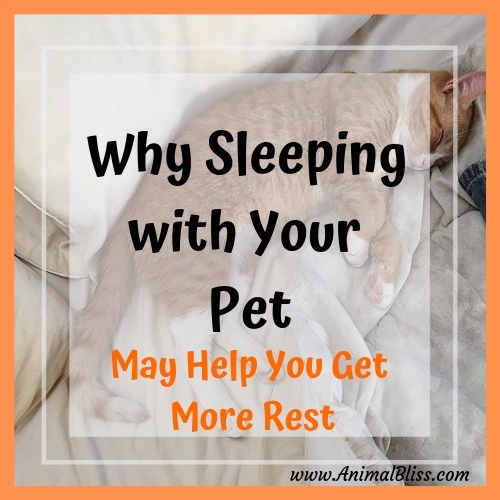 The Benefits of Sleeping with Your Pet
1. Safety and Security
Pets are often invited into the bedroom for security reasons. Animals have well-honed survival instincts. Their hearing, sense of smell, and eyesight are typically far better than our own. Pets may sense a fire or intruder long before their slumbering owners. Large dogs offer more than an extra alarm system. While their personality may be gentle, even the appearance of a large barking dog can be enough to deter an intruder.
2. Improved Mental Well-Being
Stress, anxiety, and depression are common causes of insomnia. At night, it can be difficult to sleep as the mind mulls over the day's events. The companionship of a pet can reduce symptoms of mental disorders and stress as beloved pets can be a source of social support. In these cases, touching or being near the animal can cause the release of oxytocin, a hormone responsible for feelings of compassion and attachment. The best part – oxytocin can be released in your pet as well. The mental health and happiness of you and your pet can be improved by staying in close proximity to each other.
3. Warmth and Comfort
A pet in the bed is like the ultimate comfort item. Their body heat can feel like an extra space heater. Plus, the rhythmic sound of their breathing can lull you to sleep. Pets also provide nighttime companionship for those who live alone or who have a spouse who frequently travels.
RELATED:
10 DIY Dog Bed Ideas to Create Sweet Doggy Dreams
4. Bonding
Many pets spend most of their day alone. While cats may act like they don't mind the solitude, they still miss you. As pack animals, dogs don't try to hide their enthusiasm for being nearby. Sharing a bed provides extra bonding time and everyone – you, your spouse, your pet – will feel like part of the pack.
How to Make It Work
Once you've decided to share your bed, there are some practical considerations you'll need to make. Where will your pet sleep? On, or in, the bed works for some and not for others. If you have a large dog, bed space may not allow him to be on the mattress with you. A pet bed next to your bed or in the corner to keep your pet nearby will still allow plenty of space for everyone to move while sleeping. You could also designate a specific area for your pet at the foot of the bed, which might take some training but will make sure you all get the rest you need.
Sleeping with your pet is not a decision to be taken lightly, as a lack of sleep can affect all aspects of your life. However, in the right circumstances, sharing with your pet can be a rewarding experience you'll look forward to at the end of the day.
~~~~~
"Why Sleeping with Your Pet May Help You Get More Rest"
Guest Writer: Jackie Kepler is a MattressReviews.net sleep professional. She enjoys sleeping with cats but sleeps on a king size bed because she needs her space too.
*** Please Share ***
Why Sleeping with Your Pet May Help You Get More Rest
Click To Tweet

Try Amazon Prime 30-Day Free Trial



MY QUESTION FOR YOU:
Do you sleep with your pet(s)?
*** Leave your comment below. ***
(It's just sexy!)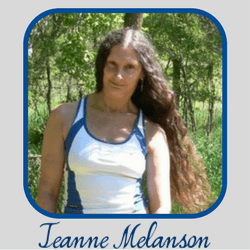 Peace
DISCLOSURE: Animal Bliss is a participant in the Amazon Services LLC Associates Program, an affiliate advertising program designed to provide a means for us to earn fees by linking to Amazon.com and affiliated sites.
(In other words, we'll get a very small (teeny tiny) commission from purchases made through links on this website.)
So, go on … Don't be shy!
Buy Something BIG and Expensive!
Buy a Jaguar. Or a Ferrari.
Thank you!
😀
[amazon_link asins='B00Q7EPSHI,B006LAK9A4,B005A4OP8Y,B00QKSSGH0,B00403MXBC,B007UI47PY' template='ProductGrid' store='animblis-20′ marketplace='US' link_id='730e5e82-515c-4e91-a885-0b722f9b2ce5′]
😆
Latest posts by Jeanne Melanson
(see all)