Stewart® Pro-Treat® Freeze Dried Liver Treats
~ a Review ~
What dog doesn't love treats?  Our dogs sure do.  Lucky and Jake will do almost anything for a treat.  So will the neighbor dog, Seger, who comes over all the time … looking for treats, of course.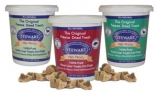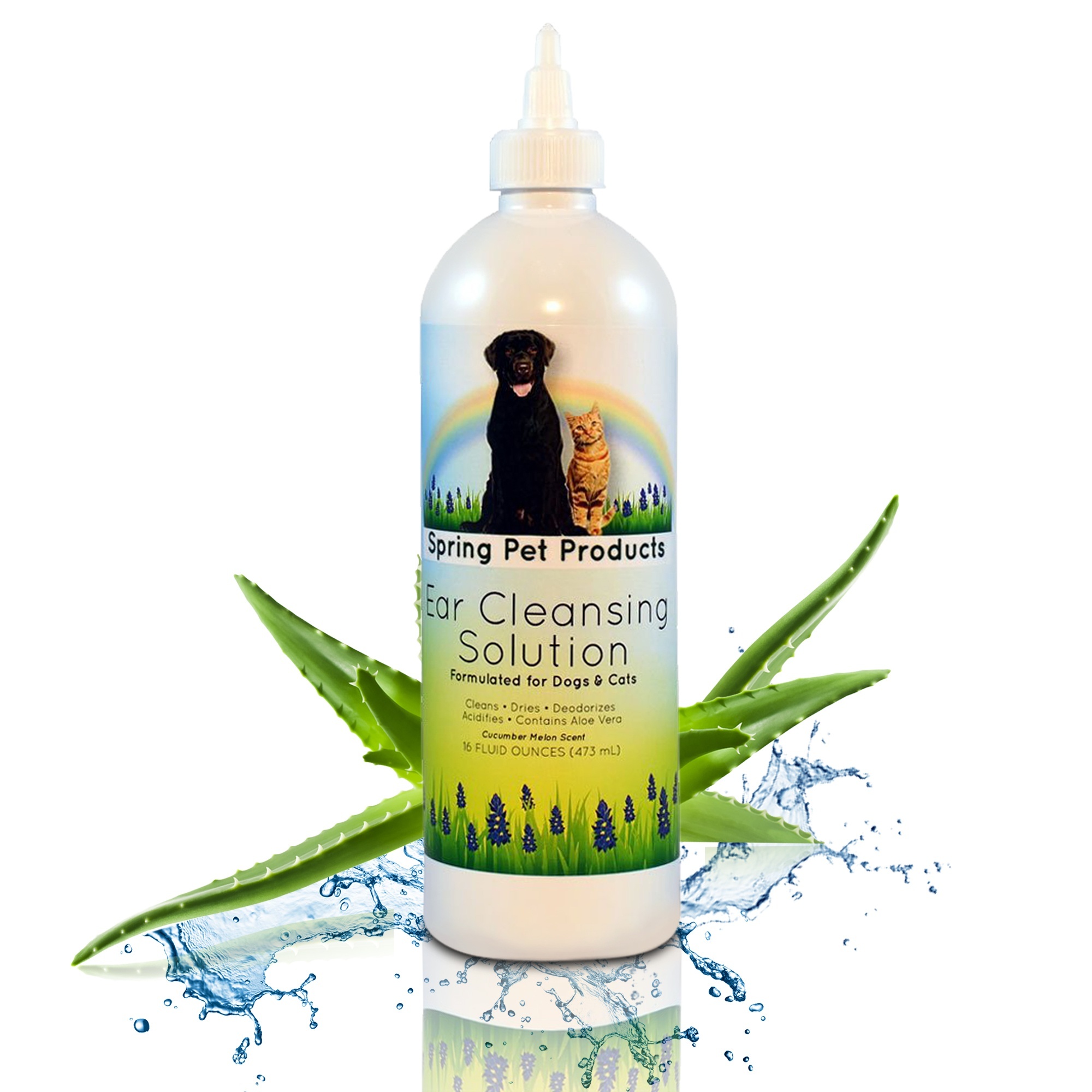 When given the opportunity to do a review for Stewart® Pro-Treat® Freeze Dried Liver Treats, I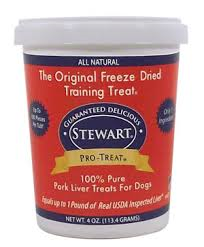 jumped at the chance.  I'm always looking for tasty treats to give the dogs, and this product seemed so wholesome.
The flavor that I received for review is "100% Pure Pork Liver Treats for Dogs".  The product comes in a 4 oz tub (113.4 grams) which claims to hold up to 100 pieces inside.  The treats are bite-sized cubes of varying sizes.  They are touted as a "training treats".  The pieces are dry and easily manageable.  You can even crumble them if you wanted to sprinkle some on regular dog food as an added yummy for your pooches.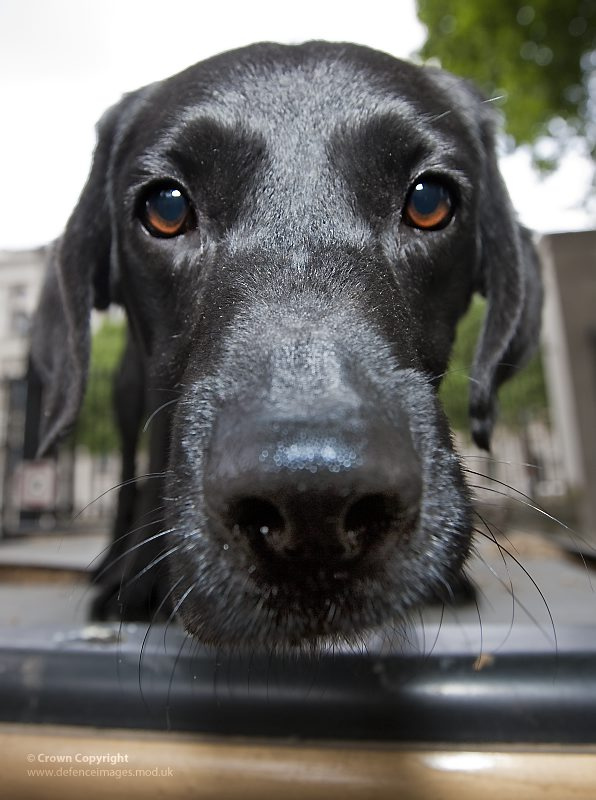 Stewart® Pro-Treat® Freeze Dried Liver Treats
"The original freeze dried treat". Stewart® Pro-Treat® Maintains the aroma, full-flavor and nutritional value of 100% pure, raw liver. Fresh, conveniently freeze dried and diced into reward sized treats, Pro-Treat® is an excellent reward and training tool. Available in Beef, Chicken, Pork, Turkey Bison, Duck and Lamb!
 Made in the USA
 No artificial preservatives
 100% Pure Human Grade Liver
 No fillers or by-products
 Preferred By trainers for over 40 years
My honest thoughts on Stewart® Pro-Treat® Freeze Dried Liver Treats?
What *I* love most about Stewart's treats is that it's nothing but Pork Liver!  No additives or preservatives at all.  I'm sure my dogs don't care, but I do.  Since our dogs are aging at 13 and 16 years old, I don't want to add any harsh chemicals and who-knows-what-else to their diets.
The product's container comes fully sealed, is easy to open, easy to handle, and easy to store.  The freeze dried treats are a great size for any dog, large or small, since there is a variety in bite pieces.  They're not messy at all and you can even carry them around in your pocket while you're training or out for a hike with your dogs.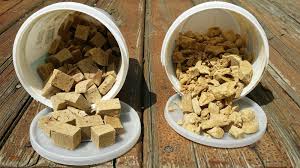 But most important, our dogs loved them and were more than eager to receive a bite as a reward for good behavior.
So, as a result of my review, Lucky, Jake, Seger and I recommend Stewart® Pro-Treat® Freeze Dried Liver Treats to your dog.
Your dog will love them too!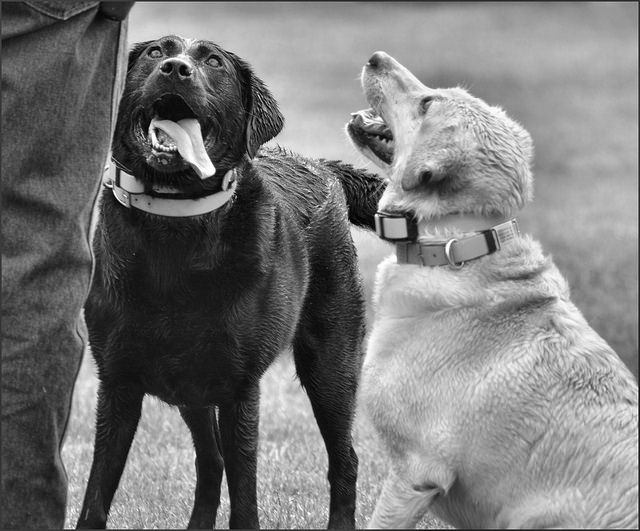 Wait! There's More!
There are many choices at Stewart®.  Here are just  few of them:
Pro-Treat® Raw Ground Frozen Bones
Stewart® Healthy Licks™ All Natural Frozen Dog Treats
Pro-Treat® Freeze Dried Treats
Pro-Treat Plus Freeze Dried Treats
Raw Naturals™ Freeze Dried Treats
Dental Treats
Natural Biscuits
Pro-Treat® Freeze Dried Blends
Obey Training Treats
Stewart® Flavor Enhancer™
and, for the ferret in your life:
Pro-Treat® Freeze Dried Ferret Treats
TO PURCHASE : Stewart® Pro-Treat® Products, click on the logo.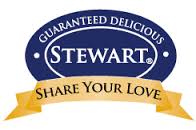 Visit their website at:
Don't miss their Learning Center and their Blog too!
I received one or more of the products mentioned above for free using Tomoson.com. Regardless, I only recommend products or services I use personally and believe will be good for my readers.
Click HERE for more Stewart Pro-Freeze-Dried Dog Treats
*
Stewart® Pro-Treat® Freeze Dried Liver Treats REVIEW #StewartProTreat Click To Tweet
♥
MY QUESTION FOR YOU TODAY: Are there any animals you know of that you would like to see featured here on my blog? Is there any creature that you would like to learn more about? Or, do you have a story you would like to submit about a pet you have? I would love to hear from you in the comment section below, or please email me directly at jeanne@animalbliss.com
*
*** Please leave a comment below and remember to share. ***
It's just sexy!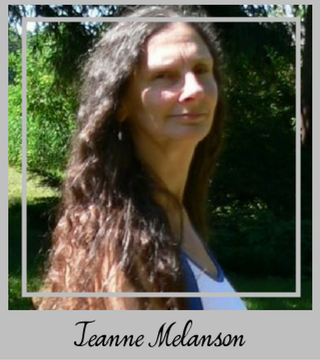 As always, thank you for taking the time to visit my blog!
♥ PEACE ♥
*
Disclosure: Animal Bliss is an WAmazon affiliate and will earn a (very small) commission from purchases made through links on this website.
(Coffee money – thank you!)
😀
Latest posts by Jeanne Melanson
(see all)