Walking Your Dog in Wet Weather
It's raining, and your dogs need to be walked, but you balk at the idea of taking them out in the rain. What can be done? For one, you can't keep the dog indoors all the time even during rain or snow. And secondly, the dogs need to be walked every day. Here are a few ideas to make walking your dog in wet weather a little bit more fun, easy and less messy.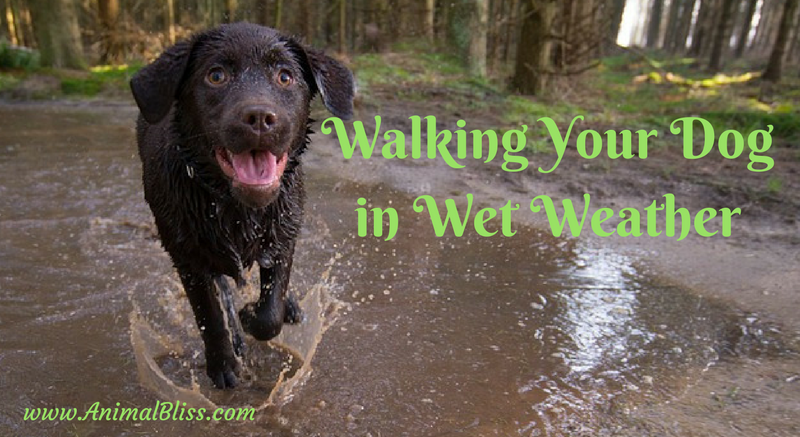 Correct attire and footwear
Whether it's raining or not, being prepared in the rainy season does not hurt so grab your wellies when you take your dog out to walk and be ready with a raincoat with a hood in case it starts to rain suddenly. Dog raincoats are also available in the market, so make sure to keep them alongside yours to keep your pooch nice and dry. Also use reflective vests when going out at night, to let the cars and buses see you more easily. Canine raincoats with reflective stripes and dog paw boots are available, so make sure you dress your dog appropriately too. Also, you can use Yippr Dog collars on your dogs at night to prevent accidents while walking.
To get the best rechargeable LED dog collars, click on the link now
Prevent them from catching cold
If the dogs are exposed to cold weather, they have a chance of catching hypothermia. Therefore, when walking your dog in wet weather, it is equally important to prevent you and your dog from getting wet in a downpour or be exposed to heavy winds. Raincoats with flannel lining, rubber boots, and waterproof gloves are the best option during the rainy season.
Related:
How to Keep Your Dog Safe While Boating this Summer
Avoid roads and choose parks
When it is raining, it is advisable to take your dog to a park for his walk. Keeping away from the busy roads will prevent you from getting splashed with muddy water by the passing cars or worse, getting hit.
Parks provide some shelter from the rain. You can take shelter beneath a tree and let your dog do the much-needed running around and doing his business.
Clean them up
Once at home, make sure to hose them down with clean and warm water to get rid of all the mud and dirt they have gathered outdoors. (Keep your raincoat and boots on to prevent your clothes from getting dirty.) Place a washable rug by the door to shed off the excess water on you and the dog so that your furniture doesn't get sprayed with excess water. Dry them with a blow dryer but make sure to keep the dryer's heat setting low and away from your dog so that they don't get burnt. Treat yourself to a cup of your favorite hot drink and your pooch with his favorite treat.
Shop my AMAZON list:
Dogs Are People Too!
Get rid of the stink
No one likes the smell of a wet dog. We love our dog, but the wet dog smell gets unbearable. Spray a good air freshener after the walk to cover the nasty smell and release a lovely fragrance. If you have driven to and from the park, it is better to spray the car too to get rid of the smell.
Dogs have to go around and do their business. We have cozy little bathrooms for it, but our dogs need the daily run; otherwise, they can become miserable. So rain or shine, we have to our dogs out to relieve themselves and have their daily dose of exercise. It is up to us to make walking your dog in wet weather fun and safe with the right kind of accessories and rain gear. These are not for show but to prevent your pet from getting wet and catching a cold.
~~~~~~~~~
"Tips for Walking Your Dog in Wet Weather" is provided by Yippr.com, whose passion it is to provide fellow dog lovers with quality products for them and their pups at a reasonable price. Whether you need a new dog collar or lead, or you are looking for products to help you bring Fido along on your travels, Yippr.com has what you need.
Walking Your Dog in Wet Weather: Tips to Keep Them Safe Click To Tweet
A QUESTION FOR YOU:
Do you like walking your dog in the rain? (I do!)
*** Leave your comment below. ***
(It's just sexy!)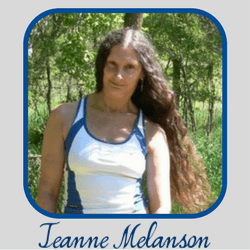 As always, thank you for taking the time to visit my blog!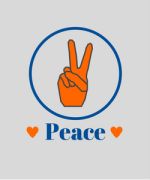 *
DISCLOSURE: Animal Bliss is a participant in the Amazon Services LLC Associates Program, an affiliate advertising program designed to provide a means for us to earn fees by linking to Amazon.com and affiliated sites.
 (In other words, we'll get a very small, teeny tiny) commission from purchases made through links on this website.)
(Coffee money – thank you!)
😛
[amazon_link asins='B004GF7N32,B00SV3ZP7Q,B01E4A4TYE,B00H84E2BE,B06X3RPGG6,B0002IEYIE' template='ProductCarousel' store='animalbliss-blog-20′ marketplace='US' link_id='4ea93c3e-6a24-11e7-a775-f97c131bf134′]
😀
Latest posts by Jeanne Melanson
(see all)