Ways to Keep Your Dog Safe in the Car
Before getting into this infographic that shows you great ideas on ways to keep your dog safe in the car (all year round), I must address the issue of dogs, cars, and summer heat dangers first.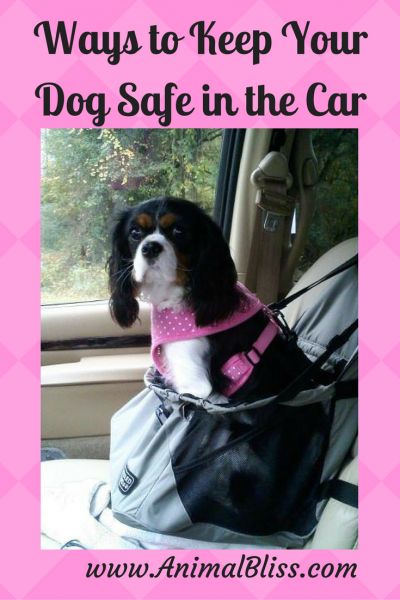 Parked cars – especially in those temperatures – are death traps for dogs. With the temperature outside so high and their own body temperatures exceeding us humans, it literally takes only minutes for them to succumb to heatstroke and suffocation if left in a vehicle with no cooling mechanism on a warm day. Have a look at Dangers of Leaving Your Dog in a Hot Car, by Global Tint UK, to see what can happen in you leave your mutt in the car.
Related: Safety Tips When Traveling with Pets This Summer
But we must consider our pet's car safety all year round too. The infographic below shows us several ways to keep your dog safe in the car — any time of year.

Hopefully, there is enough information here for you to keep your dog safe in the car every single day of the year. Whatever method you decide to use, I hope you'll stay safe.
~~~~~
IMPORTANT NOTE:
Click on this link to find out if your state requires dogs to be harnessed while in the car.
~~~~~
STAY SAFE!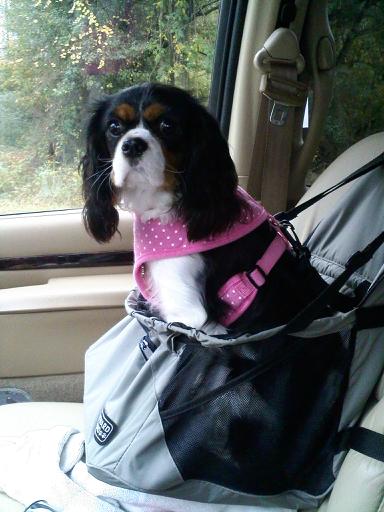 Ways to Keep Your Dog Safe in the Car - All Year Round #PetSafety #TravelingWithDogs Click To Tweet

MY QUESTION FOR YOU:
Do you like to take your dog with you everywhere you go?
*** Leave your comment below. ***
(It's just sexy!)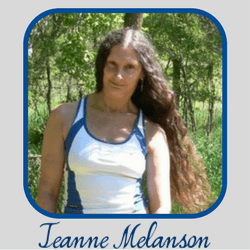 DISCLOSURE: Animal Bliss is a participant in the Amazon Services LLC Associates Program, an affiliate advertising program designed to provide a means for us to earn fees by linking to Amazon.com and affiliated sites.
(In other words, we'll get a very small, teeny tiny) commission from purchases made through links on this website.)
(Coffee money – thank you!)
😛
[amazon_link asins='B018JA14BG,B002AN6STC,B06XXG8SP3,B00RO8TWKA,B01EV4A8PM,B01M9IK6OD' template='ProductCarousel' store='animalbliss-blog-20′ marketplace='US' link_id='67f388bf-757b-11e7-9080-f3c72325e71c']
😀
Latest posts by Jeanne Melanson
(see all)