According to the ASPCA, more than 6.5 million companion animals enter shelters in the United States each year, including roughly 3.3 million dogs and 3.2 million cats. While the number of animals euthanized annually is on the decline, there are still approximately 1.5 million every year.
Adopting a shelter pet is one of the kindest things you can do to help the homeless pet population and your local animal shelter. Unfortunately, many people are unable to do so and, of course, no one can save every animal. The good news is that there are a lot of things you can do to help–even if you are unable to adopt. Here are a few great ways to support your local animal shelter.
Ways to Help Shelter Animals without Adopting
Foster
If you can't adopt, consider fostering. As a foster pet parent, you will provide a warm, loving home for a fur baby while the shelter is looking for a forever home. Fostering allows you to enjoy the companionship of an animal without committing to adopting, and it can make a huge difference in that creature's life.
Donate
Your local shelter is always in need. Whether you can afford to donate $10 per month, an occasional bag of dog food or several hundred (or thousand!) dollars per year, your donation will be much appreciated. Contact your local shelter to request a list of the supplies they use and need. From pet food and cat litter to trash bags and cleaning supplies, it takes a lot to run a shelter. Your local facility may even accept your old towels and blankets that are bound for the trash.
When making monetary donations, be sure to send them directly to your local shelter. National organizations like the Humane Society of the United States (HSUS) and the American Society for the Prevention of Cruelty to Animals (ASPCA) do great work, but they do not provide funding to local animal organizations.
Volunteer
In addition to a lot of supplies, shelters need a lot of manpower. While teams of employees staff them, they also rely on help from volunteers. Talk to your local shelter about volunteer opportunities. Chances are,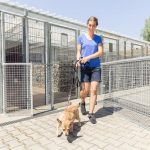 they would love to have you visit and spend some time with the animals. Being in a shelter is extremely stressful for animals, and the employees are usually so busy with day-to-day operations that they are unable to do much to help mitigate their anxiety. By volunteering to take dogs for walks or spend some time socializing with cats, you can make the shelter a much less scary place for an animal in need.
If you have a particular skill or provide a service that a shelter might need, volunteer to do it in your time off. Shelters have limited budgets, and they are extremely grateful when locals volunteer to provide plumbing, painting, construction and other types of services.
Fundraise
You can make a considerable contribution to your local animal shelter even if you do not have a lot of money to donate personally. By hosting a fundraising event, you can help bring in much-needed funds and supplies for the homeless pets in your area. Partner with local business, or ask your friends and family members to donate to the shelter instead of sending you gifts for your birthday, Christmas, etc.
RELATED:
To Buy or Adopt: How to Save the Life of a Cat
Make Toys and Donate to Shelters
Whether you are a crafting expert or a novice, making toys for shelter dogs and cats is a fun way to make a meaningful contribution. Making toys out of t-shirts is easy enough for anyone, and it's a great project to involve the entire family in. If you don't have a ton of old shirts around the house, consider ordering shirts in bulk to save money and pick your desired color scheme.
To get started, gather several shirts and cut them into strips measuring roughly 1 inch wide by 20 inches long. If you don't have a bunch of old shirts, buying cheap wholesale t-shirts works well too. Lay the cut strips together in two sections of ten. Next, twist the sections together and tie a large knot at each end. Make sure the knot is secure.

You can also make cat toys using old shirts. Cut out two small pieces,  stitch them together, and fill with catnip for a fast and fun toy. You can also tie several small pieces of t-shirt fabric together to create pom-poms that cats will enjoy batting around.
Take Pictures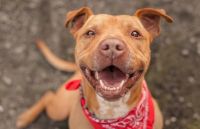 Animal shelters are increasingly using the Internet to find pets for homes rather than relying on hopeful adopters coming into the shelter and meeting animals. They share photos on sites like Facebook in hopes of sparking the interest of a loving pet parent. If you have a decent camera, volunteering to take pictures that shelter staff can share online is immensely helpful.
Spay and Neuter
If you have pets at home, have them spayed and neutered. In doing so, you are doing your part to fight pet overpopulation and keep unwanted animals out of shelters that are already overflowing. Spaying/neutering is also good for your pets' health and can eliminate many behavioral problems. Take responsibility for your own fur babies and encourage your friends and family members to do the same. If more people do their part to prevent unwanted litters, millions of animals can be kept out of shelters and off the streets.
In Conclusion
Supporting your local animal shelter is easy, and even a small contribution can make a huge difference. Whether you donate, volunteer, foster animals who are looking for homes or help in any other way, your efforts will go a long way toward improving the lives of animals in need and assisting the people who care for them.
~~~~~
"7 Ways to Support Your Local Animal Shelter"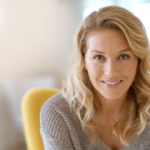 Guest Writer: Brenda Kimble is a freelance writer and also a mother of three kids, two cats, and a new cocker spaniel puppy named Duke! She loves blogging, crafting, and spending time with her family. She also enjoys strolling the streets of her quaint neighborhood in Austin, Texas and finding the trendiest hotspots for fashion, food, and live music. 
*** Please Share ***
7 Ways to Support Your Local Animal Shelter Click To Tweet
MY QUESTION FOR YOU:
Have you adopted a pet from an animal shelter, or do you help in other ways?
Latest posts by Jeanne Melanson
(see all)