Bringing a New Pup Home?
4 Ways to Dog-Proof Your House
Are you bringing a new pup home? A dog is often a treat to have around. She can give you lots of love and attention, protect your home and family, and provide plenty of laughs. Whether you're getting a puppy or an older dog, you need to dog-proof your house so that it's protected from claws and teeth.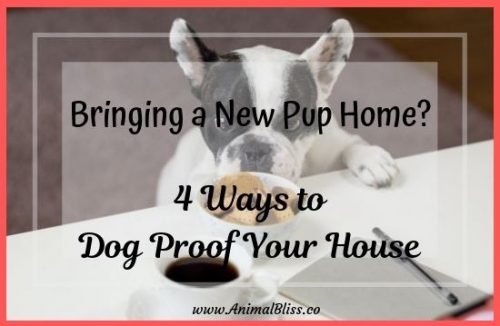 Fencing
A way to protect your neighbors from your dog and to keep your dog from getting loose is to install a fence. The fence should be compatible with the size and the breed of dog you get so that it's strong enough. You need to make sure the entrance has a secure lock or latch so that the door can't easily be opened. If needed, use posts along areas of the fence to secure it in the ground. The fence should reach all the way to the ground to prevent your dog from digging holes and getting under the boards. This could help avoid issues that could result in dealing with personal injury lawyers in the future if your pet were to get into another yard.
Cleaning the Kitchen
Since dog food will probably be stored in your kitchen, this is an area that you want to keep secure while also making it a comfortable space where your furry friend can eat. Keep all cleaning supplies in a cabinet. Put boxes of food in cabinets that your dog can't reach. Trash cans shouldn't be kept in the kitchen or other areas of the home if possible so that your dog isn't tempted to get in them. Latches can be put on the cabinets to keep your dog out of them as well.
Related:
Steps to Make Your Yard Safe for Your New Dog
Maintaining Furniture
Even though you might want to cuddle with your new friend, you likely still want to keep your furniture from getting destroyed. Designate a specific area where your dog can sit in the living room, keeping her off other pieces of furniture. Hide electrical wires so that your dog isn't tempted to play with them. You should also keep plants away from an area where your dog can get them, as some plants can be toxic to animals.
Windows and Doors
To keep your dog from getting outside, keep windows closed as much as you can. If you plan to open windows to let fresh air inside, consider putting your dog in another room of the home. Doors should be latched so that they can't be opened as well.
Bringing a new pup home can be a fun adventure. However, you need to take the proper steps to keep your home and your dog safe. Once you are accustomed to each other and your new friend learns about her surroundings, it will probably be hard to separate the two of you.
~~~~~
"Bringing a New Pup Home? 4 Ways to Dog-Proof Your House"
Guest Writer: Emma Sturgis (see BIO below)
*** Please Share ***
Bringing a New Pup Home? 4 Ways to Dog Proof Your House #AdoptingADog #PetAdoption #PetBlogShare
Click To Tweet


MY QUESTION FOR YOU:
Are you bringing a new pup home anytime soon?
*** Leave your comment below. ***
(It's just sexy!)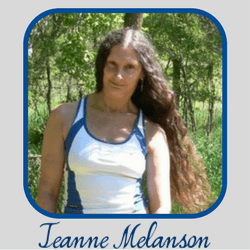 Peace
DISCLOSURE: Animal Bliss is a participant in the Amazon Services LLC Associates Program, an affiliate advertising program designed to provide a means for us to earn fees by linking to Amazon.com and affiliated sites.
(In other words, we'll get a very small (teeny tiny) commission from purchases made through links on this website.)
So, go on … Don't be shy!
Buy Something BIG and Expensive!
Buy a Jaguar. Or a Ferrari.
Thank you!
[amazon_link asins='B007RBB4XW,B00IX0FMCA,B01GY6OIBU,B07PFKH9DL,B01CHMG9DK,B074F3KRQ6′ template='ProductGrid' store='animblis-20′ marketplace='US' link_id='1174f2fc-4fba-46c6-a60d-00b682b5c0f6′]

Latest posts by Emma Sturgis
(see all)