Top 5 Flooring Materials for a Dog Run
The type of flooring material you choose for your dog run can play a huge role in how healthy and comfortable your four-legged friend will be. The thing with dirt is that it turns muddy every time it rains while grass fosters all kinds of parasites, which is precisely why most dog owners in Australia opt for a different flooring material to ensure their dogs enjoy every second they spend in the run. And to help you design your dog run, we came up with five top flooring materials for a dog run. With these, you can't go wrong.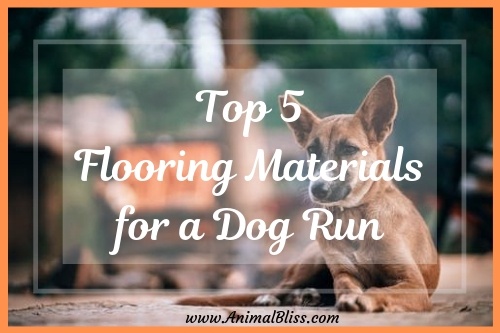 1) Sand
Sand is one of the most popular flooring materials for a dog run. The reason behind this is that sand is easy on your dog's feet and allows them to dig without doing any damage. Moreover, sand holds heat from the sun, making it a perfect option for dog owners who live in parts of Australia where temperatures tend to get low. On the other hand, if you live in a warm area, bear in mind that sand can get hot enough to burn your furry friend's feet. Also, prepare to vacuum a lot as there will be sand on every carpet in your home.
2) Small river rocks
Another good flooring option for your dog run is small river rocks. River rocks are easy to maintain as all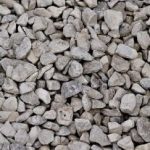 you need to do is hose them off. What's even better, your dog can dig, and they still won't be able to create a way for them to get out. Small river rocks also look great and will add style to your backyard. However, bear in mind that rocks aren't necessarily the comfiest dog run flooring material and it's a good idea to build a doghouse or provide your furry friend with another level platform where they can lie. The comfier you make it, the better!
3)Concrete
From a hygiene standpoint, concrete is the best flooring material for a dog run. It doesn't foster parasites, and you can clean it in no time. Also, you can rest assured knowing your dog won't dig their way out. Concrete isn't as comfortable as some other flooring materials you can opt for, so introducing another level your dog can relax on is recommended. Knowing how much concrete you need can make the entire project a lot easier. Luckily, finding a concrete calculator in Australia that you can use will be a breeze.
RELATED:
3 Ways to Keep Your Pet Safe in the Yard
4)Plastic
Plastic flooring comes in a couple of forms, and you can't go wrong with any of them. While it may not be the comfiest material out there, plastic isn't a great heat conductor which makes it a material worth considering for your dog run. Plastic is also guaranteed that it will hold up against scratching and chewing, and you don't have to worry about mold and mildew. If you live in a part of Australia that receives a lot of rain, plastic is the material to go to, as it's completely waterproof. We should also mention that plastic is very easy to maintain.
5) Rubber
Many Australians decide to use rubber mats for their dog runs, and they do so for a reason. Rubber is as comfortable as it gets when it comes to dog run flooring materials and is also easy to clean. Not to mention that it absorbs shock better which is something you have to keep in mind if your dog just can't tire out. Another good thing about it is that you can get rubber mats in all shapes and sizes, allowing you to interlock them any way you want. Some rubber mats are good heat conductors while others aren't, so choose carefully.
Conclusion
While there are many flooring materials you can use for your new dog run, the five of them we discussed here are your safest bet. Most dog owners opt for one of these five materials, and it seems like it's working out well for them. No matter which of these materials you choose, don't forget to install some shade structures or a roof too. A dog house is optional, but it's usually the best if you can provide your furry family member with one.
~~~~~
"Top 5 Flooring Materials for a Dog Run"
*** Please Share ***
Top 5 Flooring Materials for a Dog Run #PetBlogShare
Click To Tweet

Try Amazon Prime 30-Day Free Trial



MY QUESTION FOR YOU:
What type of flooring material do you have down for your dog run?
*** Leave your comment below. ***
(It's just sexy!)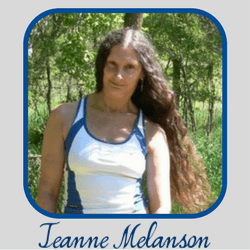 Peace
DISCLOSURE: Animal Bliss is a participant in the Amazon Services LLC Associates Program, an affiliate advertising program designed to provide a means for us to earn fees by linking to Amazon.com and affiliated sites.
(In other words, we'll get a very small (teeny tiny) commission from purchases made through links on this website.)
So, go on … Don't be shy!
Buy Something BIG and Expensive!
Buy a Jaguar. Or a Ferrari.
Thank you!
😀
[amazon_link asins='B004GF7N32,B0179HF2L8,B000QJETYS,B0002AT4ZU,B01I3DL9XW,B00HJGTLVW' template='ProductGrid' store='animblis-20′ marketplace='US' link_id='a8fe0756-885f-4892-9cba-1d2f504cc98a']
😆
Latest posts by Jeanne Melanson
(see all)