How to Rehabilitate An Abused Dog
Teaching An Abused Dog to Trust
You may not normally be in a situation where you're wondering how to rehabilitate an abused dog.  This is usually a task for the experts at animal shelters.  However, if you should ever have a need to approach a dog that appears to be hurt, abandoned, and/or abused, I share with you how to go about gaining his trust enough for you to approach him in order to be able to get him the help (and love) he needs and deserves.
If you come across a dog that is in dire straits, chances are that he is making himself unapproachable.  He may be hiding in the bushes, or just doing anything at all to keep you more than arm's length away.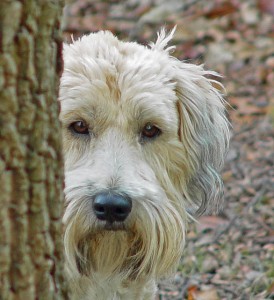 Here are a few pointers that you may try.  Be careful, be gentle, and most of all, be patient.  This may take awhile.
When you approach this dog, make yourself smaller by bending down so that you're not towering over him.  This will make you appear less threatening.
When talking to him, speak in a soft, gentle tone.  Make him feel that you mean no harm.  Move slowly because fast movements may harm him and scare him further away.
Try to call him come to you, if that's possible.  If he begins to approach you, praise him in a soft, cheerful voice.  Have patience.  Let him come on his own terms.  Keep in mind that he may be used to having someone hit him when he comes and he doesn't trust you yet.
Try offering food to him as an incentive to approach.  He's probably very hungry anyway, and will see this as an offering.   When he gets close enough, give him the food.  You may have to throw it his way, or lay it down and step back.  Just keep trying.
You can also try to just sit quietly and wait for him to approach.  He may need to do this on his own terms.
Tips on How to Rehabilitate an Abused Dog, #dogs Click To Tweet
When you do finally gain his trust enough for him to come close to you, treat him gently.  Keep your palm up as he approaches you and gently rub under his chin or on his chest.  Both of these spots are calming to a dog.
If he moves to step backward, let him retreat.  It's okay to simply have him near you for a few minutes at a time.  In time, he will stay longer on his own.
 If you have a leash, gently put it over his head and just let it sit. Let him get used to having it on him before you try to lead him anywhere.  You don't want him to run away with the leash on, though.  Wait until you have his trust enough that he will stay with you.
If you succeed this far, you may need to take him to an animal rescue or dog adoption center where they know how to rehabilitate an abused dog.  This dog deserves a better life now.  If you can take him in yourself for find a good home for him, then I love you for it.
As I said earlier, and as you can probably imagine, this may not happen right away.  There are many stories of people trying to gain the trust of a dog that takes days, even weeks.  Here is a fine example of the patience of two women, who spend three months gaining the trust of Rosie, a Rottweiler, who had been living alone in a national park for over a year.  You can see their story here:
Rescuing Rosie, A Tale of Two Women and a Rottweiler
♥
Thank you for visiting my blog today.
I hope you have enjoyed, "How to Rehabilitate An Abused Dog and Teach Him to Trust You"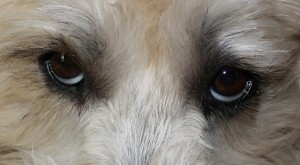 ********
How to Rehabilitate an Abused Dog #dogs Click To Tweet
***************
♥♥♥
MY QUESTION FOR YOU TODAY: Are there any animals you know of that you would like to see featured here on my blog? Is there any creature that you would like to learn more about? Or, do you have a story you would like to submit about a pet you have? I would love to hear from you in the comment section below, or please email me directly at jeanne@animalbliss.com
*****
*** Please leave a comment below and remember to share. ***
It's just sexy!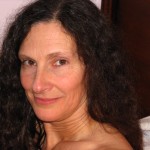 ♥ PEACE ♥
Born in Nova Scotia, I moved to the United States 20+ years ago.I am a dedicated lover of animals and fight for their rights and protection.I love people too, of course, and enjoy meeting folks from all walks of life.I enjoy philosophical discussion, laughing, and really odd ball stuff.I hope you enjoy my site.Leave me a comment to let me know you were here!Peace out.
Latest posts by Jeanne Melanson (see all)