Pet Insurance
Guest Author:  Paisley Hansen
Just like having insurance on your other family members makes sense, having pet insurance makes sense too, especially in the face of rising vet costs. Not only are the prices going up, but the number of medical services available to pets along with the level of care pet parents desire for their furry babies has increased over the years. In Jonathan Last's book titled What to Expect When No One's Expecting, published in 2013 he gives some startling stats. He posits that pets have become child substitutes and cites the fact that pets, at the time he was writing, outnumbered children four to one. A 2013 study by the US Department of Health showed a 10 percent drop in births combined with a steep increase in the sale of small dogs.
Between 1994 and 2008 the amount that Americans spent annually on pets rose from $1.7 billion to a whopping $4.3 billion and the pet market seems to be almost recession proof. During roughly the same time period, spending on pet health care rose almost 100 percent. In light of those stats, pet insurance seems like a wise choice.
Pets are rapidly becoming equal in importance to pet parents as are their human counterparts. Pet parents are asking for, and receiving in some cases, equal treatment for their fur babies as well as human babies such as pet coverage on auto insurance policies.
As of 1997, the only pet insurance available was Veterinary Pet Insurance (VPI). As of today there are more than 10 pet insurance companies and that number is expected to grow. Policy sales over the last several years have increased by eight to 10 percent across the board, and some companies, like Pets Best Insurance has seen a 20 percent increase annually since its inception in 2005. To find the one right for you or just explore your options, you can even get online insurance quotes without having to tie up your time calling around.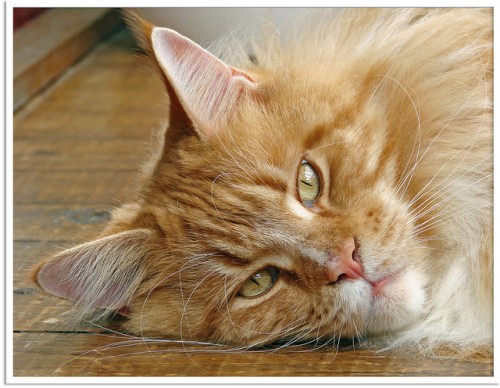 Pet insurance increasingly makes sense as medical treatment for pets moves closer to medical care for humans, offering services like cancer treatments and organ transplants, but they come at a premium price. In the past, the choices that exist today for pet health care were not available so that many pets were euthanized as the only choice. Today's advanced treatments offer another option and pet parents sometimes must make the difficult decision not to pursue additional treatment due to financial reasons. This is why, in part, that pet insurance coverage is on the rise.
In something akin to car insurance which offers different coverage options, pet insurance offers several tiers of coverage. For example, ASPCA Pet Health Insurance offers several levels and add-ons of coverage.
One option is for injuries, covering things like broken bones, bites, car accidents and burns (also offered is an injury-only plan, aka Critical Care Coverage to treat these types of things), and illnesses such as cancer, diabetes, urinary infections, ear and respiratory illness. Dental coverage is also available for gum disease and other dental problems. Some plans have no limits on coverage, meaning there is no limit to number of visits and treatments annually.
There is also an option that can be added for routine visits, such as yearly exams, shots, and tests. This used to be the limits of pet insurance, but now some insurers have added an option to cover chronic conditions such as allergies. Next they offer coverage for hereditary and congenital conditions, and there is even a plan that includes alternative therapies like acupuncture, chiropractic care, and pool therapy, and you can even buy a rider that covers behavioral issues so your dog can see a behavior specialist for psychiatric problems like separation anxiety.
As you can see from the ASPCA's insurance the possible treatment options for pets continues to expand. Who would have thought that there would be such options for pets like acupuncture, let alone insurance to cover it them?
Now that you can see how many treatments are available and growing, pet insurance can give you peace of mind knowing that you can afford to give every member of your family the care they need. Many of the services may seem over the top to some, but most animal lovers will appreciate the choice to make their pets happier, healthier and possibly extend their life for years, and you can't put a price on that.
"Pet Insurance For Four-legged Family Members" by Paisley Hansen 
Pet Insurance For Four-legged Family Members, #pets #pethealth Click To Tweet
*
A QUESTION FOR YOU: Do you have pet insurance? Has it paid off for you? Let us know your experiences in the comments below.

*** Leave your comment below. *
(It's just sexy!)
As always, thank you for taking the time to visit my blog!
♥ PEACE ♥

*
Disclosure: Animal Bliss is an affiliate of Natural Wonder Products and will earn a (very small) commission from purchases made through links on this website.
(Coffee money – thank you!)

😀
PLEASE SHARE – Thanks!
Save

Latest posts by Paisley Hansen
(see all)