Teacup Cat Breed
The Teacup Cat breed is one of the world's smallest specially-bred cats and is considered rare. Teacup cats are simply smaller versions of a regular-sized cat with proportional body size. These tiny cats command a very large price (anywhere from $1,000 to $2,000).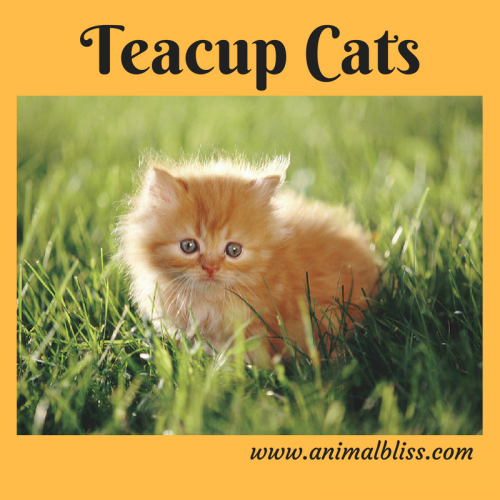 Teacup cats are adorable yet nothing short of looking like designer pets. As is often the case with rare breeds of domesticated felines, the ownership of such cats entails constant care and attention.
If you are thinking of searching for a teacup cat to adopt, there are a few things you need to understand about this [amazon_textlink asin='0764165801′ text='cat breed' template='ProductLink' store='animalbliss-blog-20′ marketplace='US' link_id='acd3561f-5779-11e7-89c1-6944344b451d'].
Characteristics of the Teacup Cat Breed
The genetic makeup of a teacup cat is the result of years of breeding. Contrary to what a lot of people think, teacup cats are not conceived having the same attributes as their dwarf (the Munchkin cat) and "miniature" cousins. They are bred to become much smaller versions of the Persian cat, the only recognized breed from which most teacup cat varieties originate.
While standard female adult cats weigh 11-14 pounds, true teacup cats weigh 3-6.5 pounds on average.
Related:
10 Unique Cat Breeds: Most Unusual-Looking Cats
Problems with Teacup Cats
Specially-bred cats such as Teacups often come with their own baggage — that being congenital defects.
Some of the health problems they can experience include enlargement of the heart and heart murmurs, poor muscle development and soft bones, neurological problems, seizures, blindness, and a shorter lifespan.
Because of their small frame, teacup cats require delicate handling and should not be adopted or sold before they reach the age of five months.
Care of  Teacup Cats
Teacup cats need extra-special care and attention and should be seen by a vet within the first few days of bringing them home. Your Teacup may need to have more frequent veterinarian visits than a standard cat.
Teacup cats are wonderful for folks who live in small places who have the time and the means to pamper these precious little kitties.
Please Share
Teacup Cat Breed - Unique Cat Breeds, Designer Cats #TeacupCats #CatBreeds #DesignerCats #PetBlogShare Click To Tweet
A QUESTION FOR YOU:
Do you have a special-bred pet? Please share it with us below.
***Leave your comment below. ***
(It's just sexy!)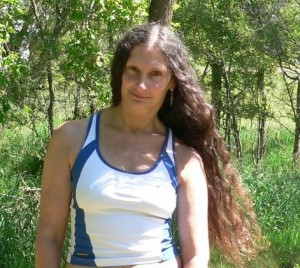 Thank you for taking the time to visit my blog!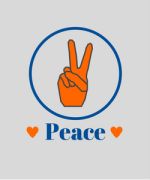 Disclosure: Animal Bliss is an Amazon affiliate, and may earn a (very small, teeny tiny) commission from purchases made through links on this website.
(Coffee money – thank you!)
😀
Latest posts by Jeanne Melanson
(see all)