Tips for First Time Dog Owners
Preparing Your Home
You wouldn't bring a baby home from the hospital without first making sure your nursery was set up, and you had all the necessary supplies, right? Bringing home a new dog – whether it be a puppy or an older rescue – is no different. Proper home preparation is vital to helping your dog stay calm and comfortable and to help you stay sane. Here are some tips for first time dog owners.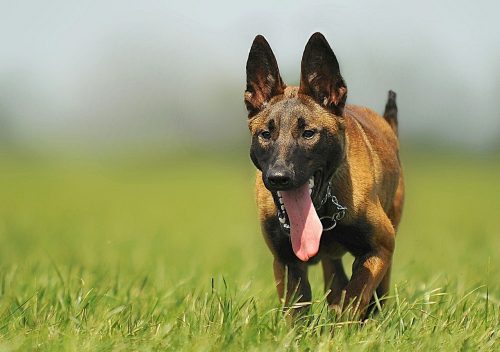 Stock up on all the necessary supplies
If you think your new dog may need something when you bring her home, chances are she will. Before your canine pal steps its first paw through your door, stock your home with all the dog essentials: crate; food and water bowls; food and maybe some treats for training; collar and leash; bed; toys, especially chew toys; stain- and odor-removing cleaners; possibly some baby gates to block off sections of your house.
You don't want to have to be running out to the store and leaving your new dog home alone. It's best to have it all beforehand so you can spend time with her, helping her get acclimated to his new surroundings.
Set up a designated dog space
Letting your new dog run amok in your house is not a good decision. You may think that giving her all the freedom she wants is the nice thing to do, but in reality giving her a confined space to call her own – at least at first – is the best thing for her.
Use baby gates or even a crate to keep your new dog from having free range of your entire home. For puppies, this will help you potty train them. For rescue dogs, it will give them a sense of security. By keeping your new dog limited in their range, you can teach them the rules of the house (like the couch is off limits, etc.). Make sure their space includes their dog bed, food and water, and their toys. Make them happy to be in this space. It's also for their own safety to do some dog-proofing.
VetStreet.com says:
"Before you bring your dog home, help make your space is safe for her. Use baby gates to keep her out of areas you don't want her to be in, hide electrical cords she might chew on and put toxic materials out of her reach. There are many home items you might not realize are harmful, including foods like onions, grapes and sugar-free products containing xylitol, as well as household cleaning products and medications."
Make sure you can be home  for a while
This is a big one. You don't want to adopt a new dog and then leave her alone in your home for extended periods of time. You need to make sure that your home is inhabited in some way – whether it be you, your spouse, your kids, or someone else that can socialize and take care of the dog.
Related: The Benefits of Socializing Your Dog
If you must be away from home for longer periods of time, it's a good idea to either hire or ask a  friend to be a dog-sitter. Your new dog needs support as she gets acclimated to her new home. Leaving her alone is a bad move.
Adopting a dog for the first time isn't hard, but it does take some dedication and preparation. You've just made one of the best decisions you'll ever make – so make sure you and your dog get your relationship started on the right foot!
A QUESTION FOR YOU:
Are you thinking of bringing a new dog home? What steps are you taking to prepare?
Tips for First Time Dog Owners: Preparing Your Home
Guest Writer: Jessica Brody

Tips for First Time Dog Owners: Preparing Your Home Click To Tweet

***Leave a comment below and remember to share. ***


Latest posts by Guest Blogger for Animal Bliss
(see all)