Tonkin Snub-Nosed Monkey Facts
Endangered Primates
If you know me at all, you'll understand why I wanted to put this article of Tonkin snub-nosed monkey facts together for you. I love to share my passion for all animals, and for monkeys especially, I'm concerned about the dwindling populations of so many species.
Vietnamese Tonkin snub-nosed monkeys are one of the most endangered primates in the world.  They were already thought to be extinct until they were spotted again in 1989.  There are believed to be only 200 left.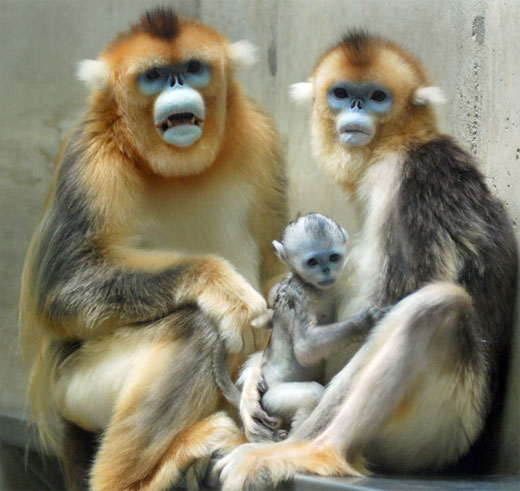 Vietnamese Tonkin Snub-Nosed MonkeysThese animals are also known as Dollman's snub-nosed langur, Dollman's snub-nosed monkey, Tonkin snub-nosed langur.  Enjoy.
Tonkin Snub-Nosed Monkey Facts
The Tonkin monkey has a distinctive, almost comical look, with its broad, flat face and upturned nose.  They sport pale blue rings around the eyes, and thick, pink lips.
The fur is black on its hands, feet and back.  Otherwise, they are creamy white.
The forehead and cheeks are also cream-colored, with bluish-black colouration around the mouth, and there is an orange throat patch, which is most prominent in adult males.
The long tail is blackish-brown, with whitish tips to the hairs, and a white tuft at the tip.
This snub-nosed monkey, from head to base of tail grows to an approximate length of 20-25 inches (51-65 cm).
The tail itself can be an additional 26-36 inches (66-92 cm)!
Males weigh an average of 30 pounds (14 kg)
Females weigh an average 18 pounds (8.5 kg).
Want More Tonkin Snub-Nosed Monkey Facts?
The Tonkin monkey is active during the day, mostly from higher up in the trees.
They eat leaves, fruits, flowers, and seeds.
They live in subtropical evergreen forests at elevations of between 650 – 4,000 feet (200 – 1,200 meters.
The Tonkin snub-nosed monkey is endemic to Northeastern Vietnam.  Heavy poaching, the black market, and the destruction of habitat have greatly diminished this monkey's population to possibly fewer 200 left.  The Tonkin snub-nosed monkey is classified as Critically Endangered.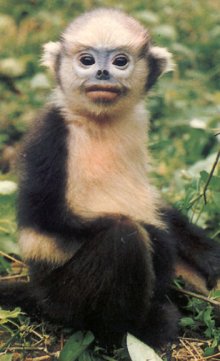 SOURCES:  Arkive.org and Wikipedia
*
Tonkin Snub-Nosed #Monkey Facts, One of the most endangered primates in the world. Click To Tweet
*
You might also like: Monkey Saves Electrocuted Monkey Friend in Railway Station
♥♥♥
MY QUESTION FOR YOU TODAY:
Do you have an animal-related story you would like to submit for publication? Let me know if you do! Funny, sad, educational, trivia, common or uncommon in nature, the choice is yours. Email me directly at jeanne@animalbliss.com
 * Please leave a comment below and remember to share. *
It's just sexy!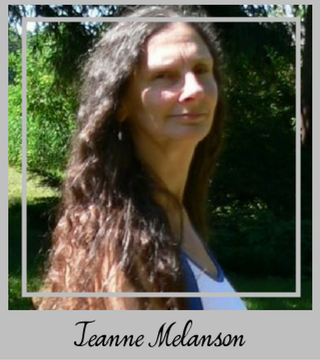 As always, thank you for taking the time to visit my blog!
♥ PEACE ♥
*
Disclosure: Animal Bliss is a PetSmart affiliate and will earn a (very small) commission from purchases made through links on this website.
(Coffee money – thank you!)
😀
Latest posts by Jeanne Melanson
(see all)