Shirley Has Awakened!
Shirley has awakened!  Shirley is my Bearded Dragon.  She has been going through a process that Bearded Dragons go through called "brumation."  It's a lighter version of a bear's hibernation and the process varies from dragon to dragon.  Some sleep for days, some for weeks, some even for months.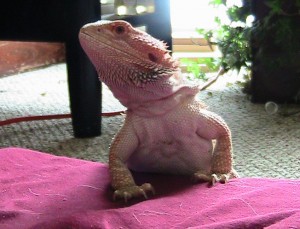 I was glad because I missed my Shirley.  I'm used to handling her every day and holding her at night.  So yes, I was glad.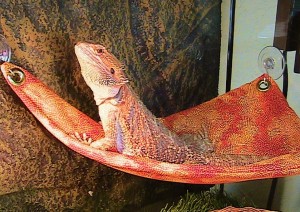 But, alas  … the next day, she was back to bed.   😥  It's been two more days so far.  I guess I can't blame her.  It's cold outside. Hmm … I wonder how long she'll sleep this time?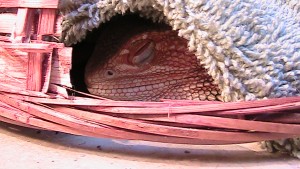 ♥
If you're interested in learning more about brumation, check out this post :
 Bearded Dragon Brumation Symptoms, What Should I Do?
♥
This is a Blog Hop. What is a blog hop?  Blog hops is a linky list that is SHARED ON MULTIPLE BLOGS. When several blogs put the same linky list code on their blog, the exact same list appears on each blog. The purpose of this blog hop is to bring like-minded bloggers together to share their blogs.  Feel free to browse around, visit other blogs, and say hello.
Leave a comment below to tell me you were here!
********
Shirley has awakened! A sleeping bearded Dragon. #BeardedDragon, #Brumation Click To Tweet
***************
Latest posts by Jeanne Melanson
(see all)