Rottweiler Dog Breed
Traits & Characteristics
The Rottweiler dog breed isn't your typical fluffy, cuddly dog, or at least not on the outside. Rottweilers have an intimidating look about them, which is supported by their impressive strength.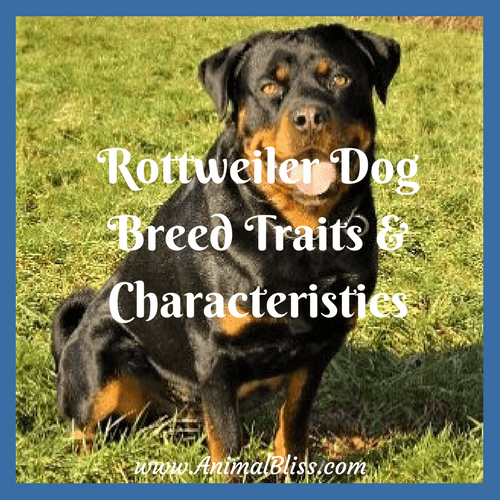 Rottweilers have gained an unfavorable reputation over the years, sadly due to mistreatment and unethical training. As with all dog breeds, the attitude and behavior of a Rottweiler is the result of their upbringing. Each "Rottie" can grow to be either a loving, caring family protector or an aggressive fighter. The training a Rottweiler puppy receives in its early life, or lack thereof affects how it behaves when he has grown to maturity.
RELATED: Americas Most Popular Dog Breeds, Rankings List 2017
Still, there are inherent characteristics that the Rottweiler dog breed possesses. These traits may differ slightly in individual dogs based on training, environment, and circumstance. Most people, however, will agree that these characteristics are evident almost all the time.
Let the following Rottweiler Dog Breed infographic be your guide to learning more about this impressive canine.
Rottweiler Dog Breed Training
We emphasize, again, that each dog is different than the next, although you can expect certain behavior traits of the Rottweiler dog breed in general, such as being dominant and demanding.
We encourage positive reinforcement training at all times, especially with large dog breeds. Happy to please, the Rottweiler will try its best to be what his owners want him to be, whether that be a family-friendly dog or a fierce guard dog.
Your training, your choice. Use positive reinforcement only and NEVER encourage bad behavior. NEVER train the Rottweiler to harm people. A well-trained dog will only behave as directed by their owners, so please be responsible.
~~~~~
SOURCE: Many thanks to DiamondPup.com for letting us use their informative Rottweiler Dog Breed Guide infographic!
** RELATED: Adopt Before You Shop **
~ Please Share ~
Rottweiler Dog Breed Traits and Characteristics Infographic, #Rottweiler #dogBreeds
Click To Tweet

MY QUESTION FOR YOU:
What is your favorite breed of dog?
*** Leave your comment below. ***
(It's just sexy!)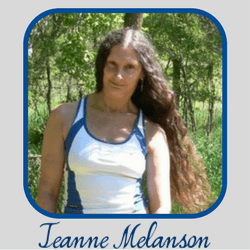 Thank you for visiting my blog today!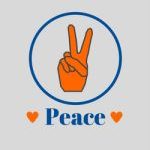 *
DISCLOSURE: Animal Bliss is a participant in the Amazon Services LLC Associates Program, an affiliate advertising program designed to provide a means for us to earn fees by linking to Amazon and affiliated sites.
(In other words, we'll get a very small (teeny tiny) commission from purchases made through links on this website.)
So, go on … Don't be shy!
Buy Something BIG and Expensive!
Thank you!
😀
[amazon_link asins='B0719WN3CR,B00TZ6YYNO,B0000YGM94,B003YQVJG6,B00IDDUXFS,B007B5GV3W' template='ProductCarousel' store='animalbliss-blog-20′ marketplace='US' link_id='154a0ec4-ba7e-11e7-8694-77a192a14951′]
😀
Latest posts by Jeanne Melanson
(see all)