$1500 Thanksgiving Cash Giveaway
3 winners, $500 each, ends 11/27
Hey, there!
If you came here simply to enter our Thanksgiving Cash Giveaway, that's wonderful!
Thanks for entering, and Good Luck!
To go directly to the Giveaway entry portal, go to the widget below.

But if you happen to be a pet lover like I am … 
I'm also listing a few items I found on Amazon for you to have a look at in case you want to spruce up the festivities even more with a few fun things for you and furry, scaly, or feathery creatures.


How about starting off with a nice Thanksgiving Indoor/Outdoor Washable Doormat to welcome your guests?
~~~
Or, if your pet tends to get the chills this time of year while out hiking, how about this cute Double-Legged Knitwear Pet Sweater for a small dog, puppy, or cat?


~~~
Here's another sweet little Hoody for Small Dogs or Cats made by Eastcities.
~~~
'Tis the rainy season, isn't it? Make sure your dog stays comfortable and dry with this fashionable PETGADS Waterproof Puppy Raincoat. The reflective strip will keep him safer while out walking at night. They come in various sizes and colors too.

~~~
Cute! Rubie's Pilgrim Boy Dog Costume.


~~~
And, the Pilgrim Girl Dog Costume


~~~
Here's a little Cat (or Dog) Turkey Hat that will make your cat mad at you until next Thanksgiving!
~~~
Don't forget the human baby! Check out Carter's 2-Piece Pumpkin Hat and Collectible Costume. This will make your baby stand out.
~~~
Gobble 'Til You Wobble Jumpsuit. Cute, huh?
⇓⇓⇓⇓⇓ Enter our $1500 Thanksgiving Cash Giveaway Here ⇓⇓⇓⇓⇓
a Rafflecopter giveaway
Terms and Conditions: No purchase necessary. Giveaway begins 10/15/17 @11:59 PM and ends 11/27/17 at 11:59 PM.  Three (3) people will win $500 PayPal Cash or Amazon Gift Card each. Winners must be 18 years or older to win. Void where prohibited. Enter by using the Rafflecopter widget. Bonus entries will be added in manually and winners will be chosen at random. All entries are verified. If winner's entry cannot be verified, or information is not given for verification, the entry will be deemed invalid and a new winner will be chosen. Winners will be notified by the email they used for Rafflecopter. Winners have 48 hours to respond claiming the prize, or prize will be forfeited and a new winner will be chosen.
Thanksgiving Cash Giveaway - 3 winners, $500 each, ends 11/27, #sweepstakes, #giveaway, #thanksgiving
Click To Tweet

MY QUESTION FOR YOU:
What would you do with an extra $500 cash?
*** Leave your comment below. ***
(It's just sexy!)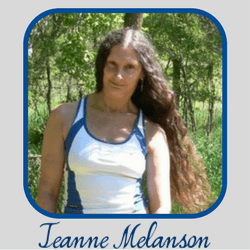 Thank you for visiting my blog today!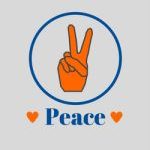 *
DISCLOSURE: Animal Bliss is a participant in the Amazon Services LLC Associates Program, an affiliate advertising program designed to provide a means for us to earn fees by linking to Amazon.com and affiliated sites.
(In other words, we'll get a very small (teeny tiny) commission from purchases made through links on this website.)
So, go on … Don't be shy!
Buy something big and expensive!
Thank you!
😀
😀