5 Financial Tips for Getting Your First Dog
If you've decided to get a dog for you and your family, you're in for a lot of fun. Getting a dog is a gratifying experience, and there's no doubt you and your loved ones will enjoy adding a new, furry member to your family. You've probably already browsed the web and found the perfect pooch for you. However, it's a good idea to think about the financial aspect of it before you bring your new dog home. Here are five financial tips that will help you ensure you can afford to care for a dog and give him the life he deserves.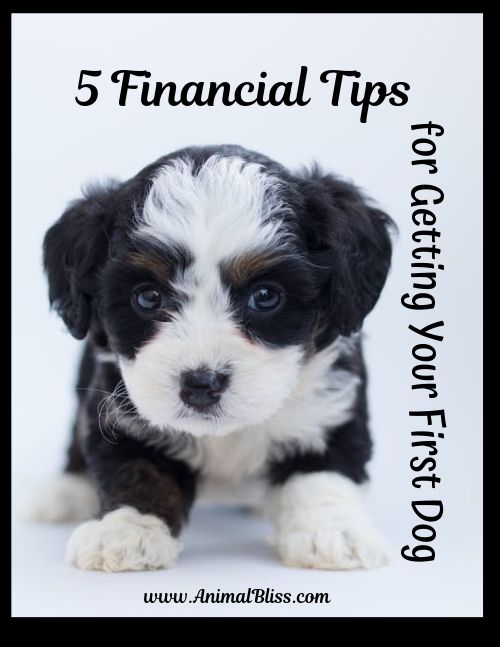 Build a budget
Getting any pet is a long-term commitment, and dogs are no exception. If you want to raise a pup, you first need to make sure you can afford it. The best way to do this is to build a monthly budget and try to figure out whether it will be enough to keep your new dog happy. The most expensive part of having a dog is food. The amount of money you need to spend on dog food will depend on their breed, size, and age. Besides food, you should also consider things such as treats, sprays, and vaccinations into your budget. Calculate how much money you can afford to spend every month, and caring for your dog will be a lot easier.
Related: 
To Buy or Adopt? How to Save the Live of a Cat (or Dog)
Visit local shelters
Buying a dog isn't necessarily going to be cheap. Depending on the breed you opt for, you might be looking at a lot more money than you initially thought. The good news is, you don't have to spend that much money at all. The number of dogs in shelters keeps increasing, so you might want to consider adopting instead of buying a puppy, which will help reduce the cost of getting a dog, and you can use the money you save to buy them food for the first few months. Not to mention that you'll be saving a life and helping to break the cycle of pet overpopulation. The adoptions fees usually involved only include covering a portion of the shelter's costs.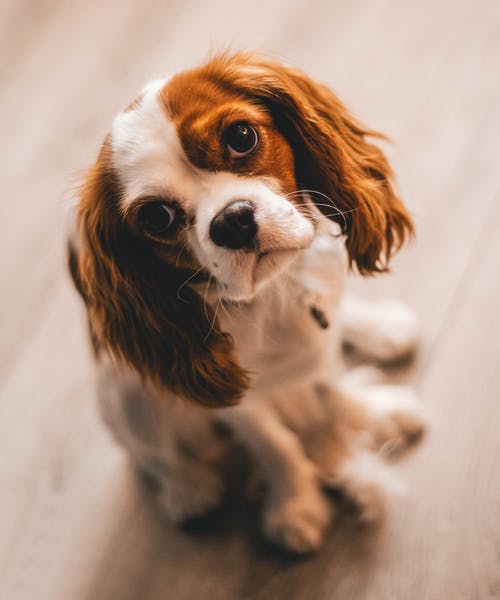 Consider taking a loan
There are other types of costs involved when getting a dog. For instance, if you live in a house and prefer your dog to stay outside, it's up to you to provide them with the best dog kennel you can find. There are dog kennels made of wood that are guaranteed to keep your dog warm. You can even build a large dog run and ensure they have plenty of space to move around freely. Depending on the materials you choose, you might need to turn to a company that offers personal loans and apply for one. By doing so, you'll give your dog a welcome they deserve and allow them to enjoy staying at your home as soon as they arrive.
Prepare for some DIY
If you can't wait to get a dog, you probably plan to shower them with love from day one. Besides petting them and playing with them, you'll be looking to buy them as many toys as possible. While dogs do enjoy playing with these little things, there's no reason to spend a lot on dog toys. If you're into DIY, there are so many DIY dog toys you can make with ease. Most of these don't even require any special materials and all you might need are old t-shirts and tennis balls you no longer need. Or you can get a few planks and build them a simple jumping toy. Saving money on toys can do wonders for your first few months as a dog owner.
Related:
Adopting the Right Dog for Your Lifestyle
Buy pet insurance
Unexpected expenses are impossible to predict, and when you have a dog, it's always a good idea to prepare for every possible scenario. Emergencies involving pets are usually financially scary, mostly because you were probably planning to spend that money on something else. To avoid this, consider the idea of getting pet insurance for your new dog. While this adds to your monthly expenses, it also makes it possible to take a quick trip to the vet without having to bring your credit card. If you want to help your new furry friend age gracefully, you can even get them lifelong pet insurance and ensure they have treatment and medications readily available.
There's no doubt finances are an essential thing to consider when getting a dog. The key is to be aware of how much you can afford to spend and how much you can save on your dog. Just bear in mind that this doesn't mean buying the cheapest dog food you can find. Have a clear picture of how much you can spend in mind, and you'll do just fine.
~~~~~
"5 Financial Tips for Getting Your First Dog"
Guest Writer: Diana Smith is a full-time mom of two beautiful girls and a proud owner of German Shepherd Billy and grumpy apricot poodle Sam. In her free time, she enjoys exercising and preparing healthy meals for her family. 
5 Financial Tips for Getting Your First Dog #PetAdoption #PetBlogShare
Click To Tweet

MY QUESTION FOR YOU:
Have you considered your pet's costs into your financial planning?
*** Leave your comment below. ***
(It's just sexy!)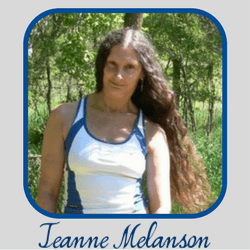 Peace
DISCLOSURE: Animal Bliss is a participant in the Amazon Services LLC Associates Program, an affiliate advertising program designed to provide a means for us to earn fees by linking to Amazon.com and affiliated sites.
(In other words, we'll get a very small (teeny tiny) commission from purchases made through links on this website.)
So, go on … Don't be shy!
Buy Something BIG and Expensive!
Buy a Jaguar. Or a Ferrari.
Thank you!
[amazon_link asins='B00IX0FMCA,B00377WL46,B07PFKH9DL,B00MW8G62E,B000OX89VK,B008GQUZZK' template='ProductGrid' store='animblis-20′ marketplace='US' link_id='662cda65-5d5c-4ec7-b113-71bf69cc23e4′]
😉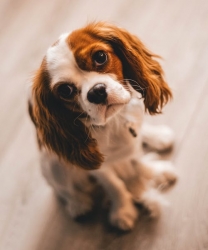 Latest posts by Diana Smith
(see all)