What to do After Being Bitten by a Vicious Dog
Guest Writer: Lizzie Weakley
They may be our best buddies, but dogs are still animals that can attack. Dogs bite people all the time across the country. Many people fail to realize that they have legal rights for a dog bite. On average, one out of five dog bites requires serious medical attention. You have a legal right to claim compensation for your medical bills and lost wages among other expenses resulting from the dog bite. Here are the steps of exactly what you should if a vicious dog attacks and bites you.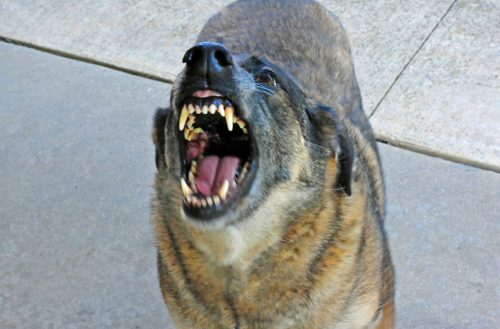 1.  Identify the Owner of the Dog
This is the first move you need to make after a dog bite. If the owner is in the vicinity, ask for their contact information. This includes their phone number, full name, and their address. If the vicious dog seems to come from a particular property, then wait and see if you get the attention of someone from inside the property. It is important to note the dog closely to enable you to identify it later. If possible, use your camera and take a few snapshots of the dog. Your personal injury expert should have access to them.If you fail to identify the owner of the dog, you may opt to turn to the neighbors. Ask around to see if anyone recognizes the dog and its owner. On finding the owner, make sure to find out the health history of the dog, such as rabies vaccines. Notably, external pests are of great influence to a dog's health.
2.  Look For Witnesses
The second move should be to look for anybody in the contiguous area who saw the biting incident. You would want to get their names, addresses, and phone numbers. One major importance of witnesses is that they can describe exactly how the event unfolded, in case you end up in court or tackling insurers. Potential witnesses can be people on the street, people in homes near your biting location, or even anyone watching from the inside of their stores who witnessed the event. Ensure you share the witnesses' contacts with a personal injury expert.
3. Seek Professional Medical Treatment
Medical care after a dog bite is of the essence and important to your health. Whether the dog's bite seems serious or not, it is not for you to determine. You need to get to a doctor or hospital for an official examination of the dog bite. Always ensure you safely keep the documents related to the event. A clear record to affirm that you were injured is important. Your bills and any additional paperwork from the doctor should be at your disposal when needed by the relevant authorities.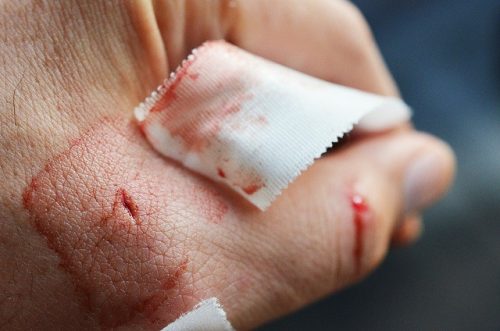 4. Take as Many Pictures as Possible
Take pictures of everything you can about the incident. Pictures of the dog, the incident area, and the actual injuries should be clear and precise. Images are imperative in helping the involved personnel conceptualize the situation. Videos may come in handy if the situation turns out to be complicated.
5. File a Report with the Police
An official report of the event is relevant. This report shows that the incident occurred; besides, it is a requirement by insurance companies. Calling the police as promptly as possible is vital. A second option may be reporting the incident to your local animal control offices. After filing the reports, you should ask for copies.
6. Contact a Lawyer
This is the final step. An attorney will be of great help in creating a compelling case. An excellent personal injury expert will know what exactly to include in the damages and so on. Additionally, your attorney can help to battle insurance companies as they may try to dismiss claims through underhanded and confusing ways.
After a dog bite, make no mistake of discussing payment, injury value, anything money-related, or accepting money from the dog owner. Consider hiring a qualified and experienced personal injury attorney to take on your case no matter how complicated it seems or turns out to be.
***
"What to do After Being Bitten by a Vicious Dog" was written by Guest Writer:  Lizzie Weakley
Lizzie Weakley is a freelance writer from Columbus, Ohio. She went to college at The Ohio State University where she studied communications. She enjoys the outdoors and long walks in the park with her 3-year-old husky, Snowball.
If you like Lizzie's writing style, follow her on Twitter @LizzieWeakley or find her on Facebook at https://www.facebook.com/lizzie.weakley
Other articles by Lizzie Weakley:
***
What to do After Being Bitten by a Vicious Dog, #dogs Click To Tweet
***
As always, thank you for taking the time to visit my blog!
A QUESTION FOR YOU:
Have you been ever been bitten by a vicious dog?
How did you handle it?
*** Leave a comment below and remember to share. ***
It's just sexy!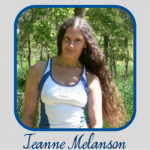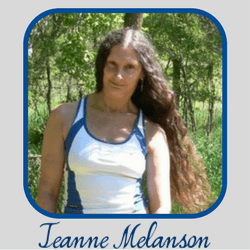 ♥ PEACE ♥


Latest posts by Lizzie Weakley
(see all)