ABOUT JEANNE MELANSON
I'm just an ordinary gal from Nova Scotia, Canada. However, I've been living in the United States for over 20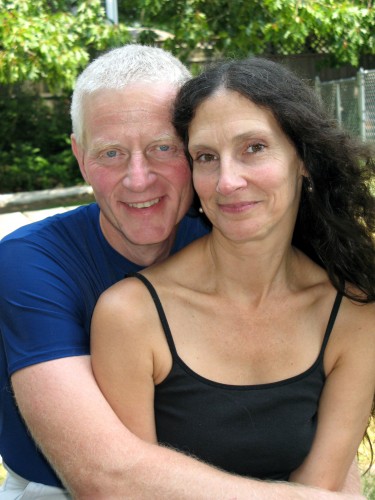 years now.  (I met a guy … you know how it goes.)  Here I am with my true love, Jon Myrmel.
My deepest passions are animals and their welfare, my family, nature, reading, philosophy, psychology, and other 'stuff'.  By stuff, I really mean that I have a wide array of interests and especially enjoy things that include non-traditional ways of thinking.
I am a deep thinker and have been since I was a very young girl.  I question what people think is 'the norm' and have a tendency to analyze things on a deeper, even spiritual, level.  Philosophy and Quantum Physics intrigue me.
One might consider me a loner and an introvert.  I'm okay with that and would be comfortable living as a recluse or a hermit.
As an adult, I have always had animals surrounding me.  Animals seem to find me when they are sick or dying.  They just do.
I have adopted, rescued, cured, lost, and buried the best of them.  My animal family has included 13 Alpine Goats, 40 Chickens, 20 Turkeys, 3 Vietnamese Pot Bellied Pigs, a number of Turtles, 2 Raccoons, 1 Opossum (yes, even a Possum), countless Cats and 2 very special Dogs, and a Bearded Dragon named Shirley.
Oh, and I love animals. Did I already say that?
Thank you for taking the time to read this and do hope you're enjoying my blog.  Please support me by commenting on some articles and sharing them on social media.
♥ PEACE ♥


P.S.
If you would like to leave me a comment or some feedback, I would love that and will respond.
Or you can email me directly at jeanne@animalbliss.com